The new Frozen 2 movie is coming out in November, and Sophie is so excited to find out what is going to happen to Elsa and Anna. I have to admit, I'm excited, too! In anticipation of the new movie, Disney's Frozen 2 collection is being released today at Clarie's, and it's super cute!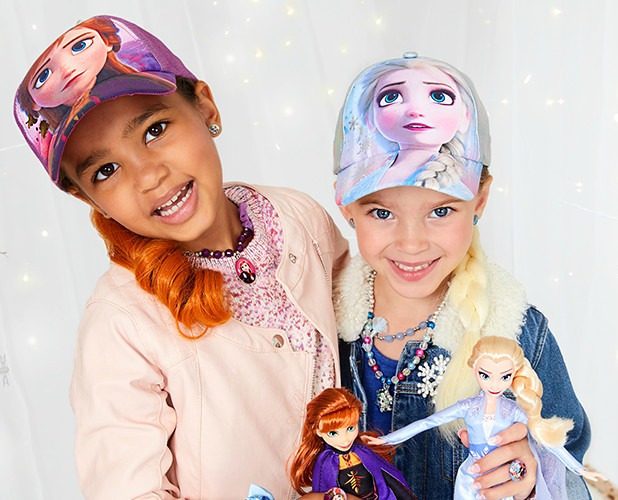 Disney's Frozen 2 Collection
The new Disney's Frozen 2 collection was inspired by the epic adventures of Anna and Elsa in the new movie, as well as the updated colors and evolved looks of Anna and Elsa. There are 82 total products in the collection with 67 products available exclusively at Claire's. The Frozen 2 collection includes scrunchies, hair clips, headbands, glittering jewelry, cosmetics, adorable dress up sets, gift sets, stationery, soft toys, dolls, and drinkware.
This is the largest collection outside of Disney retail stores. The timing couldn't be better, because there are great Christmas gift options for your little Anna and Elsa fan. Claire's and Disney will also be releasing a five item limited edition 'Frozen Friday' product assortment with one new item hitting stores each Friday, November 22 to December 20.
I have my eye on a few different items that I know Sophie will love (so many cute scrunchies)! Check out the new Frozen 2 collection on the Claire's website and in store. You can also book a Frozen 2 themed party at your local Claire's.
Jessica  — Mom of Sophie & Jake