Great gift idea for men! Dollar Shave Club officially announced its latest game-changing innovation: the Double Header Electric Trimmer™.
The Double Header Electric Trimmer features two interchangeable heads: one for the face and one for the body – making it perfect for everyday use. The Trimmer has a ceramic face blade designed for long-lasting sharpness, a pivoting body head with a stainless steel, self-sharpening blade to contour the body and help prevent painful hair tugs, rounded blade tips for ease and a diamond grip for control and comfort.
The cordless, waterproof Trimmer has a 90-minute battery life and comes with an LED battery percentage display. To ensure men have everything they need to trim north and south of the border, it comes with a charging stand, USB charging cable and premium travel bag.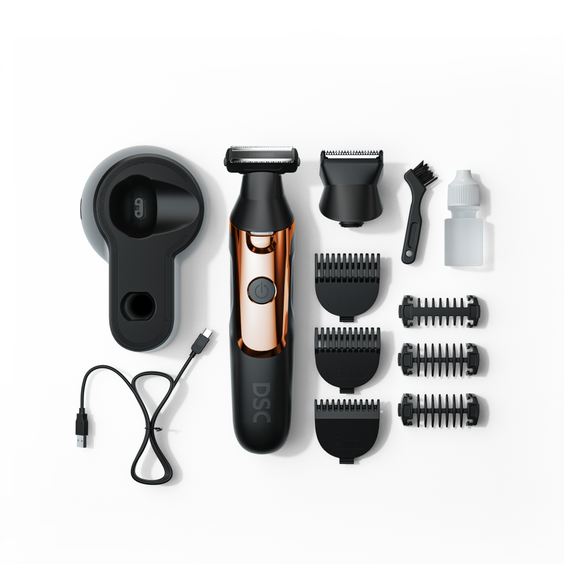 A recent study conducted by Dollar Shave Club found that out of 603 men between the ages of 18-35 who have some form of facial hair, 79% agree that "having 2 separate trimmers for my face and 'downstairs' is more hygienic."
And while men trim to keep up appearances and for obvious hygienic reasons, men are also cognizant of something that Dollar Shave Club calls "winter penis" As we enter more cold weather, the majority of men (71%) start to experience shrinkage downstairs. Of the 81% of men that told Dollar Shave Club that they trim 'downstairs' in the wintertime, a quarter said they do so to make their package look bigger.
This holiday season, make sure you're groomed. Because the packages under the tree aren't the only thing that matter.
Price: $70, Available on Walmart.com