My new must have baby product is the DockATot. This multi-use docking station has been my life saver. If sleep and functionality mean anything to you, this will be your new best friend!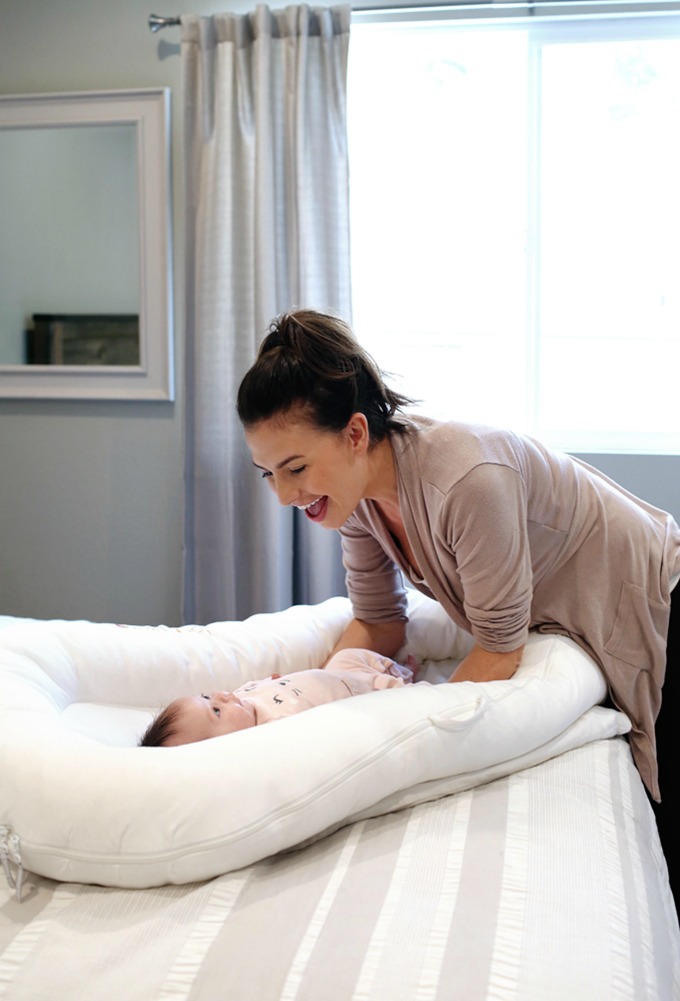 If your baby is anything like mine, sleeping in a crib wasn't happening! Like many babies, my baby loved to be held and didn't like sleeping in a crib by herself so we decided to co-sleep to save our sanity. The DockATot was our perfect solution for making the baby feel comforted and us parents sleep better knowing our baby was safe in her own little bed. 
When the time came for the baby to sleep on her own, I placed the DockATot in her crib to help ease her into it. Sure enough, she slept the whole night through without even realizing she was in her own bed! 
We now use the DockATot in place of bouncers and swings around the house. It's easy to move from room to room, and I know she's happy in her own little space. 
Think of it as a lounger for your baby nestled into her own little comfy bed with bumpers! It's great for home and also for traveling, so you don't need to bother with lugging a crib everywhere. 
This is the one product that has made my life so much easier with an infant! I just need to figure out the next life saving product when my baby starts to crawl : )
Jessica