Halloween is right around the corner, and if you're a busy mom scrambling to figure out costumes for your kids, you've come to the right place! Hosting a Halloween party, or attending one and you don't want to show up empty handed? We've got you covered with some Vegan Halloween snacks as well!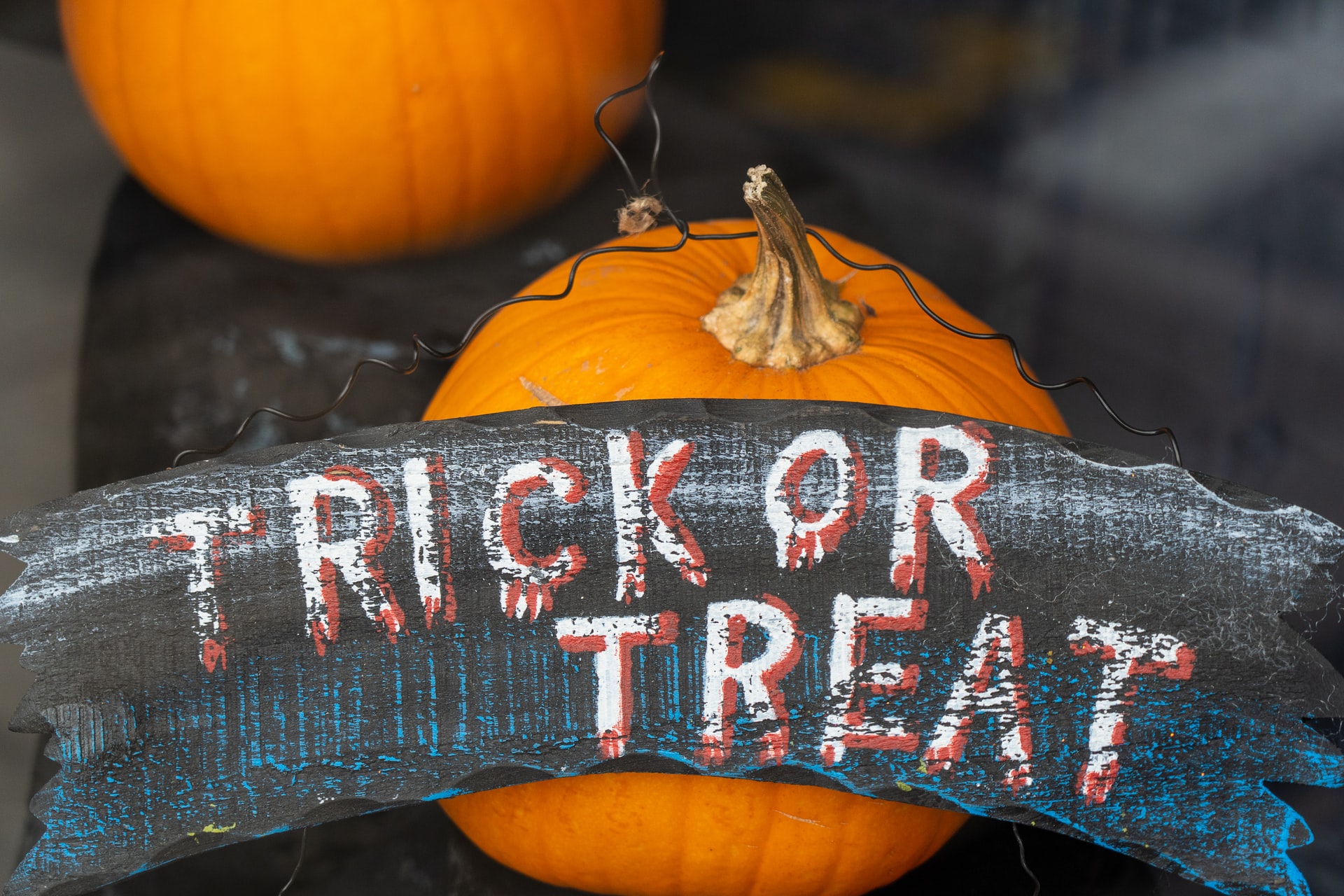 DIY Halloween costumes you can easily put together
TY Beanie Baby
This costume is really easy and only takes a few minutes to put together. The best part about it is that it's warm and comfortable!
Supplies:
Animal Onesie Pajamas
TY Logo Image
Glue
Cardstock (red & metallic gold)
Red Ribbon or String
Directions:
Open TY image in a photo editing program, resize to 4 inches wide, and print.
Cut out the heart.
Glue the heart to the gold cardstock, and cut out the heart again (leaving a gold border).
Using the gold outlined heart, cut out another heart using the red cardstock (leaving a tab on the side).
Fold the tab over and glue it to the back of the other heart.
Punch a hole in the corner of the tag for the ribbon or string.
No Sew Ghost
Everyone thinks of using a white sheet for a simple DIY ghost costume, but you can take it up a notch with this no sew fleece blanket hack!
Supplies:
White Fleece (30×50 inches will fit a small child)
Black Felt
Fabric Glue
Directions:
Fold the fabric over and then Fold the fabric in half and measure to find the exact middle of the fold line. Mark this spot with a pin. Measure 4 inches across on either side of the pin and mark. Cut a small semi-circle and try on the child to make sure it fits over the head. Remember- it's best to start small and gradually increase the neck hole.
Cut the edges of the poncho on all sides into strips that measure an inch wide and 5 inches high.
Knot all the strips near the base of the fabric.
Cut out eyes and a mouth from the black felt and glue it to the poncho.
Black Cat
It doesn't get easier than this! All you need are cat ears (headband style works best), black clothes, and some black eyeliner or face paint to draw on whiskers and a nose.
Vegan friendly Halloween snacks
Eyeball Cookie Dough Fruit Dip
Ingredients:
BHU Foods Chocolate Chip Cookie Dough
Green Apple Slices
1 Cup Powdered Sugar
1 tsp Cornstarch
1 tsp Maple Syrup
1 tsp Aquafaba (brine form can of chickpeas)
Mini Vegan Chocolate Chips
Edible Googly Eye Directions:
In a bowl, mix together the powdered sugar and cornstarch. Add maple syrup and aquafaba. It should be a thick paste at this point.
Place paste into either a piping or ziploc bag, and pipe dots into one row onto a baking sheet lined with parchment or wax paper. Gently top each dot with a mini chocolate chip (placed upside down). Make sure not to wait too long to put the chocolate chip into the piped sugar dot!
Repeat until all the paste is gone. You can make them all the same size, or make different sizes like me.  Place some chocolate chips in the center, and then offset some for variation.
Allow the googly eyes to set for at least 24 hours on your counter. When completely dry they will just slide off the parchment paper and can be placed in the Bhu Foods Cookie Dough!
Serve with sliced green apples for a fun Halloween Dip!
Halloween Popcorn Hands
Ingredients:
Safe + Fair Pumpkin Pie Drizzled Popcorn (or flavor of your choice)
Yum Earth Candy Corn
Clear Disposable Food Gloves
String
Spider Rings (optional)
Halloween Popcorn Hands Directions:
Drop a candy corn into each finger of the glove.
Fill the glove with Safe + Fair Popcorn (making sure each finger is fully stuffed).
Tie the glove with string.
Add a spider ring to one of the fingers.
Have some fun with these easy do it yourself ideas, and when you're out there celebrating, don't forget your InchBug personalized labels (whether that be on your child's sippy cup or snack cup)!