I've always enjoyed showers that had onesie making stations, because I know in the early months you are constantly changing baby. But after some close friends had their first baby, I started making the personalized onesie my go-to DIY baby gift.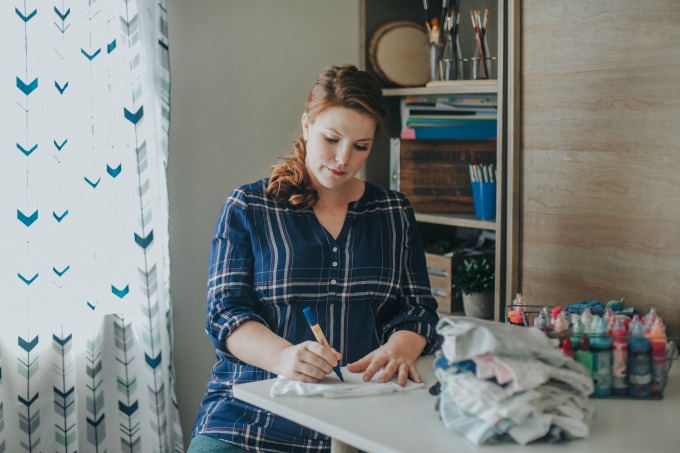 Personalized DIY Baby Gift
Usually at the showers, there are just plain white onesies with paint. I typically try to find onesie bundles that have fun colors and patterns I can then add to or use as inspiration.
I also try to get some of mom and dad's personality into the mix. Do they have a favorite football team or artist? Or is there a shared hobby they do together? What is their alma mater? I try to think out of the box and have come up with some fun ideas along the way.
Now there are so many different types of fabric paint, markers, and embellishments that you can't really go wrong. Just use what you're comfortable with and remember, this is something you've made which makes the gift that much more special!
What are some of your go-to DIY gifts for baby? Please feel free to comment and share!
Caitlin — Mom of Odin