I hate getting sinus congestion – whether it's allergies or that sniffily crud that seems to hit a few times a year (usually around the change of seasons), it's always miserable. Not just miserable, sinus congestion is actually painful.
As I've been looking for a solution that isn't medication to deal with sinus pain, I was very excited to find ClearUP from Tivic Health. ClearUP is bioelectronic solution for sinus pain and congestion, cleared by the FDA.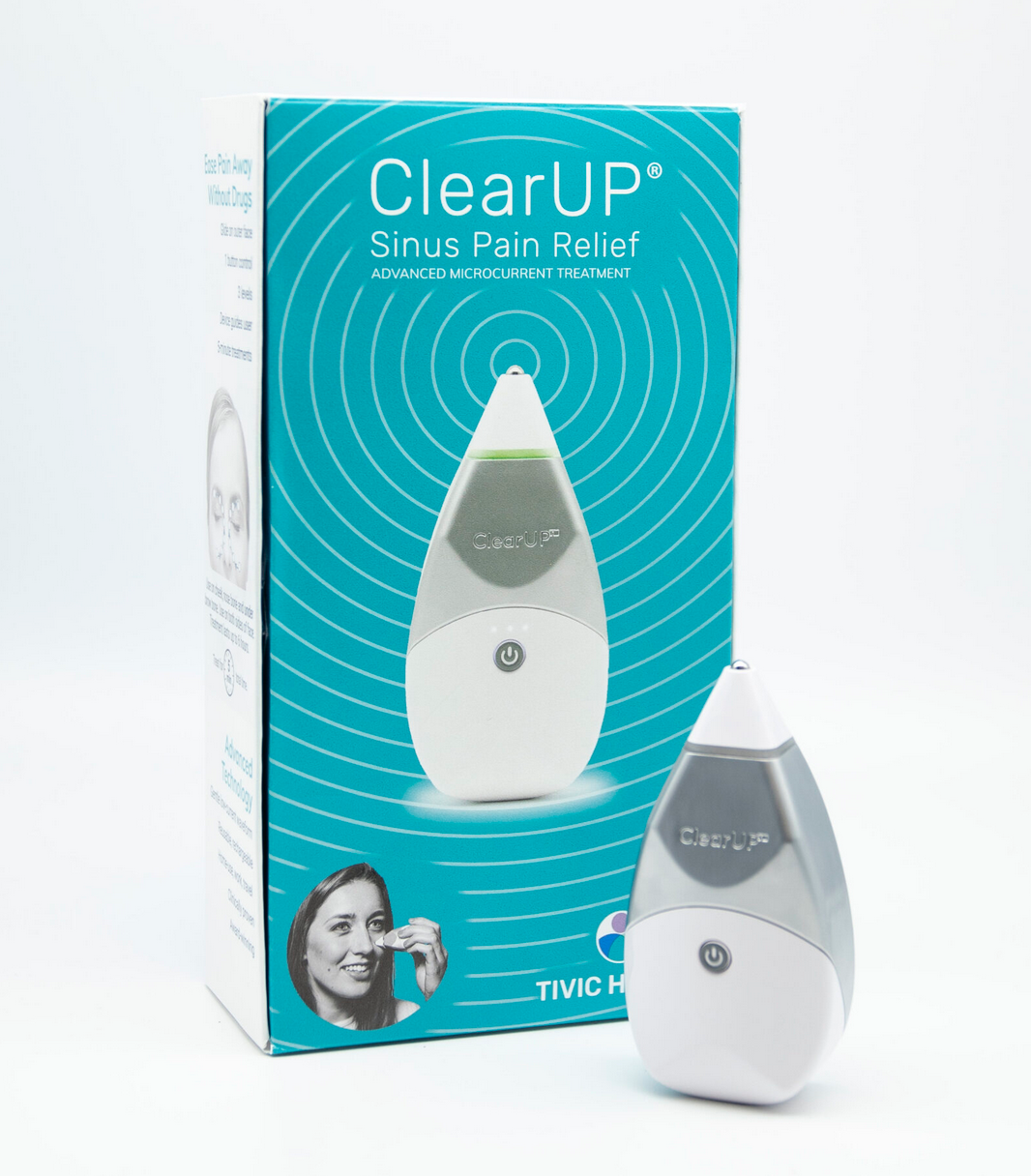 How ClearUP Works
ClearUP is simple to use. The low-current electrical stimulation, is 1/1000 of the level of traditional TENS therapy
When a user glides ClearUP along the cheek, nose, and brow bone, ClearUP emits a pulsed electron wave. This wave stimulates the nerves that pass through the sinus passages. Vibration guides users to the optimal treatment points to relieve sinus pain and congestion.
This is a great option if you are looking for relief from painful sinus congestion. You can find ClearUP here and learn more about Tivic health and bioelectric medicine.
Jessica  — Mom of Sophie & Jake