When I first learned I was going to be a Grandmother, I was over the moon. Wow, a new journey in my life! After all, I had never been a grandparent before. I knew this new chapter in my life was going to be fun, but then I thought, "What will my 'grandmother' name be?"
At first I considered the usual, "Grandma." But, then people started introducing me to so many versions of the title "Grandmother." How cool was this? This would be the first time in my life I would be able to choose my own name. I wanted to think hard and very carefully about this important decision I had to make. This is the name my grandchild (and future grandchildren) will call me for the rest of my life.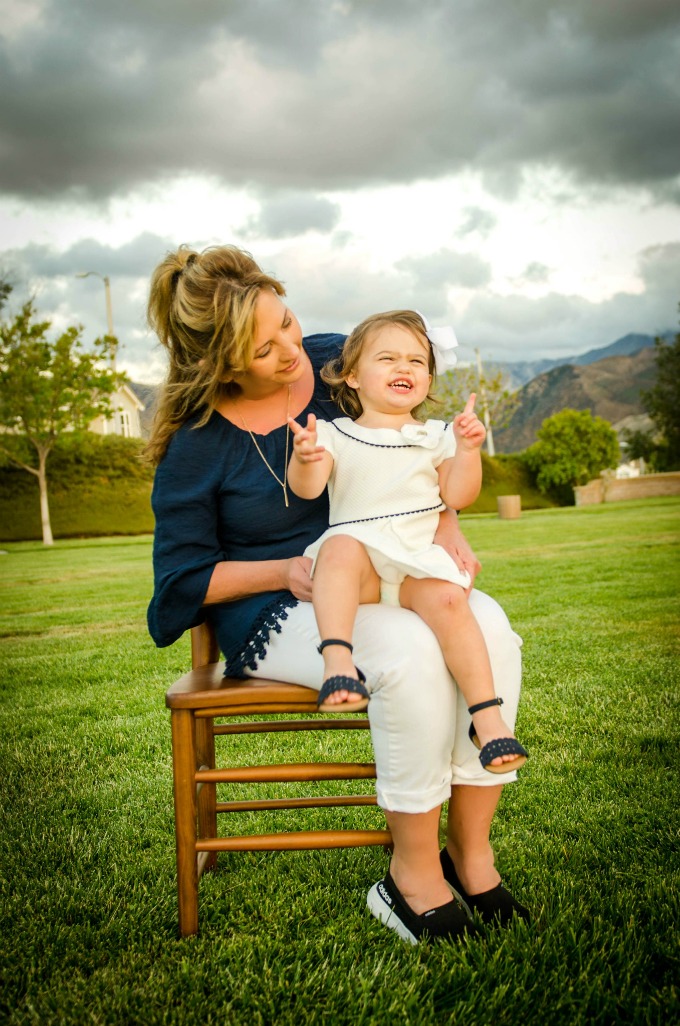 Choosing Your Grandparent Name
I already crossed "Nana" off the list. My daughter's husband's mother already had grandchildren who called her Nana. I went through all the cutesy grandmother names, and in the end I played it safe and went with the old fashioned name: Grandma. It was what I had called my Grandmother, and I loved her very much. But here we are, almost two years later, and my granddaughter can say everyone's name EXCEPT the name Grandma!
Somebody once told me to let my granddaughter decide what she wanted to call me. Okay, now I had to relinquish control to a two-year-old who would forever name me. I wasn't sure that was going to fly well with me… but, then it happened! Sophie and I were at a play gym for a birthday party. As we crawled up into that maze of steps, slides, and trampolines, she looked back at me, reach out for my hand for help, and said, "Meemama."
Right then and there I melted. Of course, after that, I wanted to hear it over and over again, but she is very selective when she uses it. I don't get to hear Meemama often, but when I do, it's the sweetest name I have ever heard.
Now, I just hope she doesn't change it.
Venita — Grandma of Sophie and Audrey