I recently had the unique opportunity to visit and tour the birthing center at the Mission Hills Providence Holy Cross Medical Center, and this time I did it without giving birth. I think the only other time I was actually in a birthing center I was in labor. It was nice to be on the other side, so I could really take it all in and ask all the questions that have been on my mind.
With that said, I had the honor of interviewing Dr. Nicole Waschak of Providence Holy Cross. We talked about everything from laborists who care for mothers-to-be 24/7 to nurses, lactation experts, respiratory therapists, and other specialists who are available when necessary.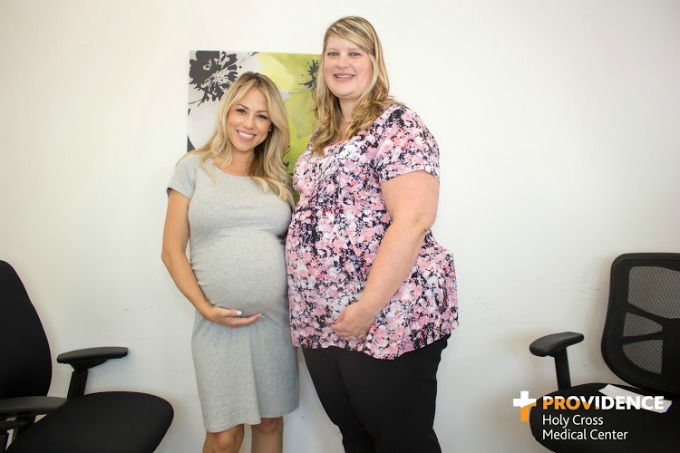 One of the main questions I had was, "What should I look for when selecting a birthing center?"
Dr. Waschak was very informative when answering all my questions. She was extremely easy to talk to, and even laughed when I asked, "Does everyone poop while pushing a baby out?" You know I had to ask that one.
I felt very comfortable talking with her and was so impressed to hear about all of the awards Providence has received. They were the recipients of The Labor and Delivery Excellence Award from Healthgrades in 2017. I don't know about you, but this made me feel at ease, knowing myself and my baby are in good hands.
Check out more of my interview with Dr. Nicole Waschak here.