It is a challenging task to prepare your kids for braces. Although they can be excited about the outcome of straight teeth, they can also get intimidated by the time and effort to put in. And you also need to make them aware of the food restrictions in the most positive way you can.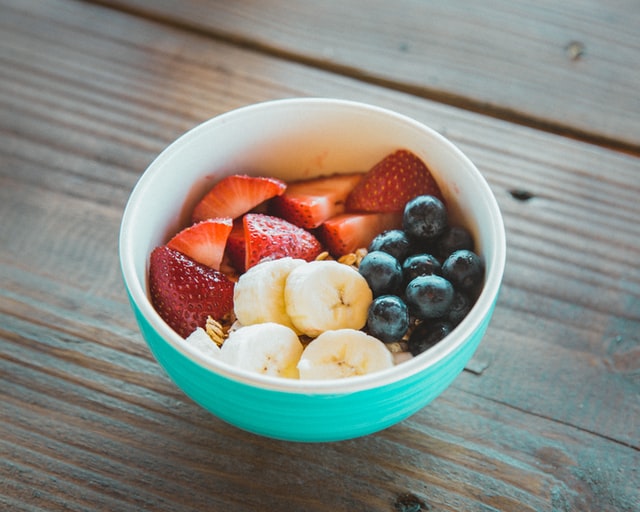 Eating With Braces
Braces can be uncomfortable for the first few days. Your child's mouth takes time to heal and be habitual to braces. Utmost caution about the food to offer your kids initially and throughout the treatment is vital. Eating the wrong food or not brushing and flossing right after eating can damage braces.
The upcoming sections are to educate you on what your kids can and can't eat during braces.
Food That You Should Not Give to Your Kids with Braces
Let's get over with the restrictions first! These are the food items you should eliminate from your kid's diet while they are on braces.
1. Hard Fruits and Candies
Fruits like apples and pears are healthy for your kids. But they can damage braces. So don't let kids bite these hard foods. You can give them shakes, juices, or small pieces. Also, don't give hard candies to your kids. Apart from being hard on braces, they are loaded with sugar which can cause cavities.
2. Raw Vegetables
Raw vegetables like carrot and broccoli can also break or damage braces like hard fruits. Thus don't serve raw veggies. If you want to serve any salad, then serve it in the form of small bite-size piece.
3. Sticky Foods
Sticky foods like caramel, peanut butter, gums, etc., are hard to clean when caught in brackets. Avoid giving such food items to kids while on braces.
4. Pizza Crust
Pizza falls under the category of soft foods for braces, but not its crust. So let your little one enjoy a pizza treat but make sure they don't eat the crust. You know they won't complain about not being able to eat the crust of the pizza!
5. Hard-Crusted Bread & Other Hard Foods
Hard crust bread, French bread, nuts, and chocolates are big no-no's while the braces treatment of your kids is going on.
6.  Non-food Items
Kids like to crush ice cubes in their mouth, bite their nails, and chew the pen or pencil lid. These bad habits can damage the braces significantly. Try to stop them from doing all this.
By now, you must've understood that all the hard foods need to be banned with braces. You can add some more to this list from your own judgment and experience.
Food That Your Kids Can Eat with Braces
Don't get stressed with the long list of restrictions. There are plenty of nutritious, mushy, and soft food items that your kids can enjoy on braces. Some of the examples are as follows:-
1.     Cooked Vegetables and Soft Fruits
You can give vegetables to kids after cooking them by either steaming or roasting. They can also enjoy soft fruits like bananas and blueberries.
2.     Soft Bread and Other Carbs
Your child needs carbs for energy. You can give them soft bread, nut-free muffins, noodles, pasta, macaroni and cheese, cooked rice, etc.
3.     Dairy Products
It's imperative to give calcium daily to kids. Dairy products have calcium and other nutrients essential for healthy teeth and bones. Dairy products like milk, yogurt, cheese, etc., are safe to consume for kids on braces.
4.     Protein-rich Foods
There are plenty of vegetarian and non-vegetarian protein-rich food items which can be given to your child during braces treatment. For instance, you can treat your kids with hard-boiled eggs, boneless meat, fish, soft-cooked chicken, boiled lentils, veggies, beans, etc.
Key Takeaway!
Braces are vital for fixing dental health issues in kids. But it can backfire if you don't care about the right kind of food and dental hygiene during braces treatment of your kids. The treatment can get prolonged, or there can be a teeth infection. The orthodontist will provide you with a detailed list of what to eat and what foods to be prohibited to prevent damage to the braces. It would be best to follow those instructions diligently.
Guest Writer ~ Emily Taylor
Emily found the perfect fit for herself as the Online Marketing Manager at Thurman Orthodontics in Fresno CA as she believes that a great smile does more than just make a person look great – it makes them feel great as well. The power of a smile has always been a mystery to Emily and she loves researching and writing about it. She loves to write about everything to do with a healthy bite and a beautiful smile – whether is it ways to achieve it or the importance of it in the various aspects of life. What brings a big smile on Emily's face is her family and surfing. She also likes to bake and her children and co-workers call her the cookie fairy!