Fashionable and pregnant? Think it's impossible? I am here to tell you it's not. Your body is constantly changing; by changing I mean growing larger and larger. With so many factors out of your control, why not bring your A-game apparel wise? A chic outfit boosts confidence which is extremely important for the psyche during pregnancy.
Full disclosure, I have not had a baby yet. I did gain 20lbs in college — at 5ft tall. I had to figure out how to remain stylish while carrying 20 extra pounds of beer and 2am buffalo wings.
While pregnant, you may have given up your body, but there's no reason to sacrifice your sense of style along with it. (Sounds very Cher of me.) Let this be a time to kick-start your style game; nothing boosts morale like new cool clothes.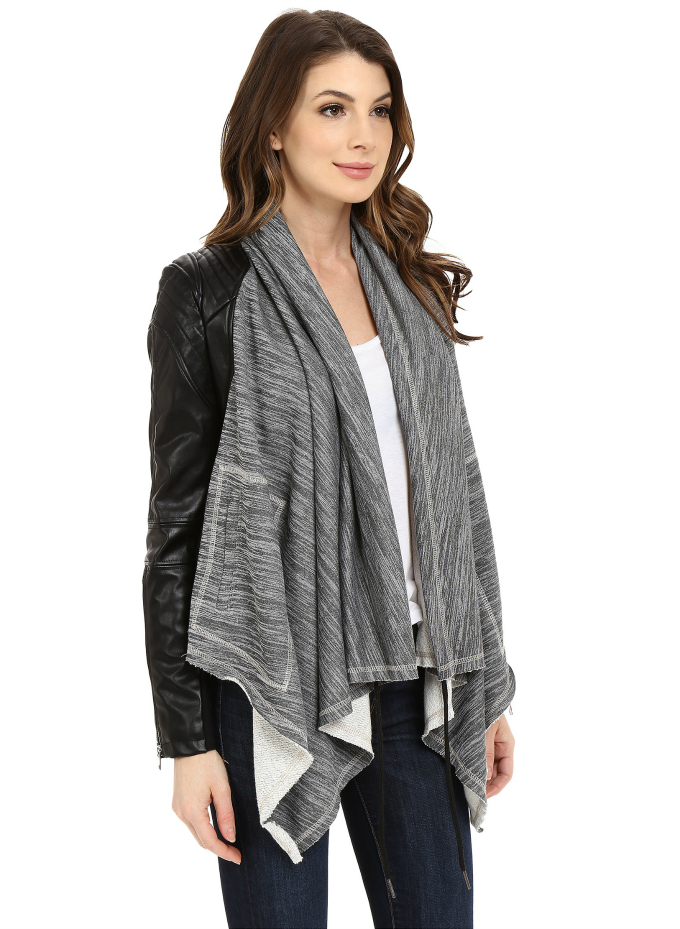 The Best Jacket For All Shapes And Sizes
I can not RAVE enough about the BLANK NYC drape front jackets. I have also sold hundreds. You are welcome #blanknyc, I am your #1 sales rep. I refuse to say how many I own to avoid embarrassment but obsessed is an understatement. They are made with vegan leather, they feel 100% authentic, AND (I learned this by accident) you can wash and DRY IT.
Yep, you heard it. Baby vomit, no problem — throw it in the washing machine! This coat will fit you before, during, and after pregnancy!
The Private Practice Mixed Media Moto Jacket by Blank NYC; its on sale! If you don't see your size or color you want here do a little googling and its out there. 🙂
Stay tuned for more posts on wardrobe staples, start with this jacket and you are 50% there!
Jenny Jules — Fashion Blogger and Owner of jbugjewels.com