I'm very active in my daily life – from chasing two kids and a dog, exercising, hitting the golf course with my husband, and managing everything else in my schedule, I am always on the go. If you have a schedule like me, you know how hard it can be to stay hydrated and keep your energy levels up. This is why I was so excited to try Bala. It's a plant-based enzyme packs that support your body before, during, and after physical activity.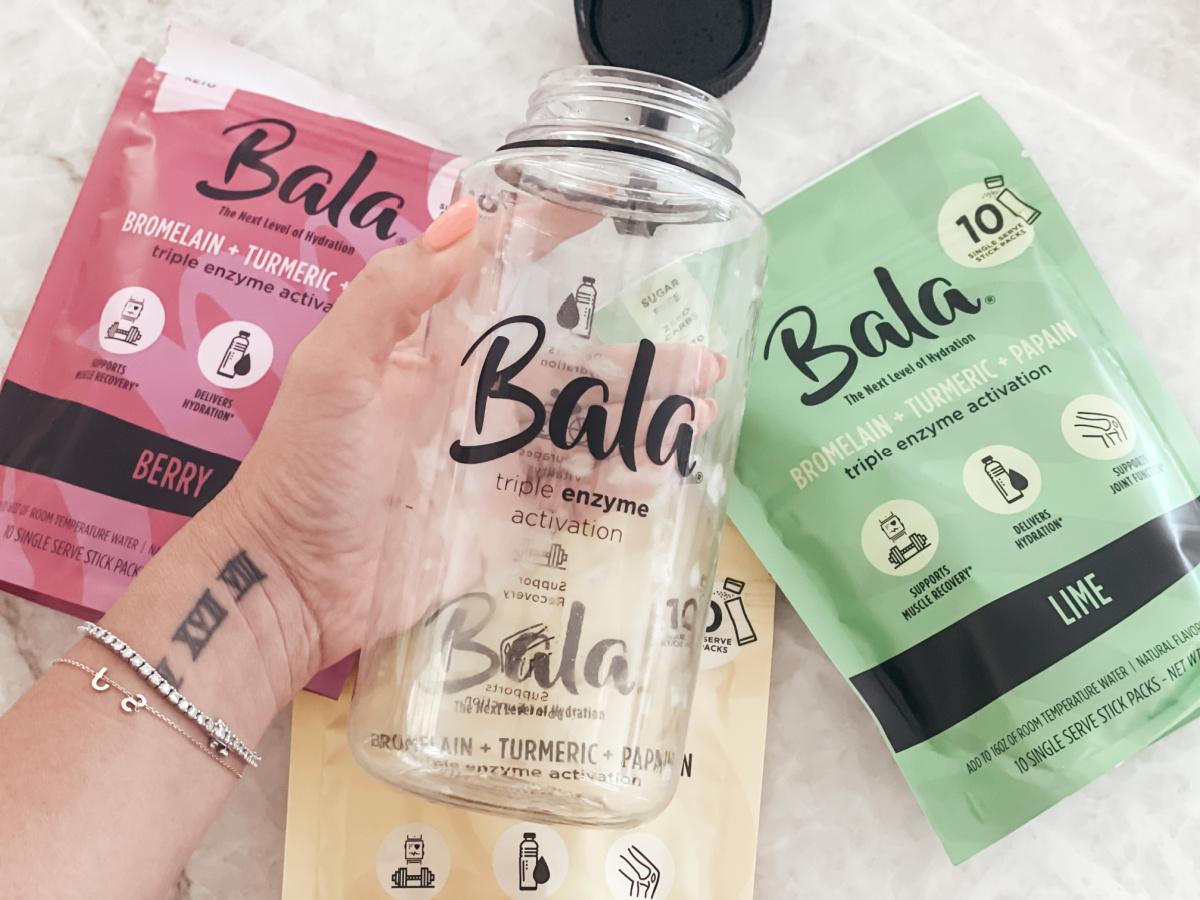 Bala Plant-Based Enzymes
Bala was created by a husband-and-wife team of doctors, parents, and athletes. They wanted to create a blend of enzymes that tasted great without any added sugar. The crucial enzymes and essential amino acids in Bala support muscle recovery for a smarter and more effective way to recover so you can comfortably resume your daily activities or workouts the next day. Bala also replenishes key electrolytes and reduces swelling and joint inflammation with a special blend of turmeric, bromelain, and papain.
It's super simple to add Bala into your daily routine, just add one packet into sixteen ounces of  water, shaking well to dissolve. I'm really loving the berry flavor, but the lime and pineapple are great, too.
If staying hydrated or being more active are one of your goals this year, I encourage you to try Bala. Check out all three flavors on their website and connect with them on Instagram.
Jessica — Mom of Sophie & Jake