I am very selective about the skincare products I use for myself, and even more selective about the products I will use for my kids. So when I find a brand that is gentle enough for babies, but really works great for everyone in the family, I'm all in. That's why I love bāeo products. bāeo is a plant-based, organic skincare line created to clean, moisturize and protect the most sensitive skin.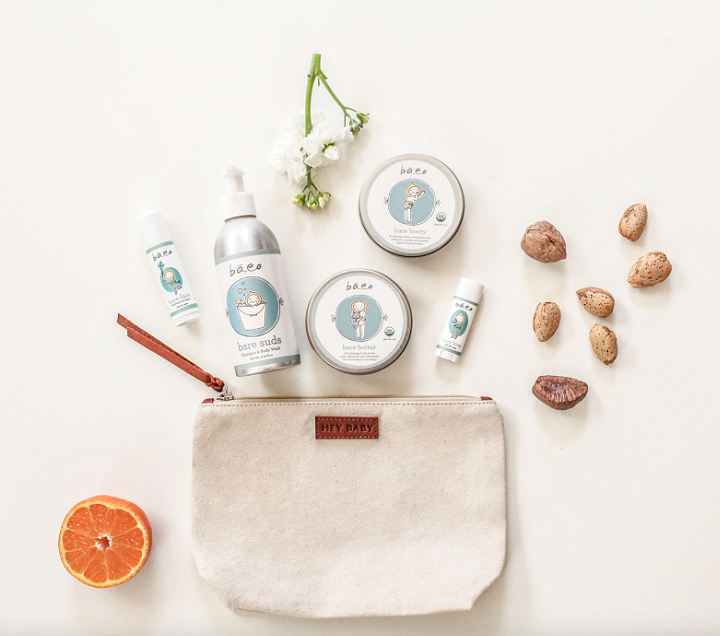 bāeo
With bāeo products, you will only find the highest quality of pure and simple botanical elements sourced from nature. They are a mama-owned company that is committed to ethically sourcing ingredients. Their bare essentials line includes body butter, shampoo and body wash, a face stick, lip moisturizer, and more.
Not only are their products great, bāeo is committed to giving back. They donate 1% of their profits from their baby line to Baby2Baby, a non-profit that provides low income children with diapers, clothing and all the basic necessities that every child deserves. They also partner with like-minded companies to help create their eco-friendly products and provide jobs for women in need.
This is skincare you can feel great about using.
Check out bāeo here. They have beautiful gift sets that make wonderful baby shower gifts!
Jessica  — Mom of Sophie & Jake