I admit it. I've been a bad mom. By "bad mom" I mean a lazy mom. I didn't realize this until a complete stranger's comment in the grocery store today. He took one look at my crazy kid running up and down the aisles and told me she needed to be in a stroller. Of course, SUPER RUDE to say, but so true.
I couldn't even defend myself. I've let Audrey turn into "that kid."
You know the kid. The one who whines and gets whatever she wants. The kid who doesn't have a bed time or any structure for that matter, that's my Audrey, and I've done this to her.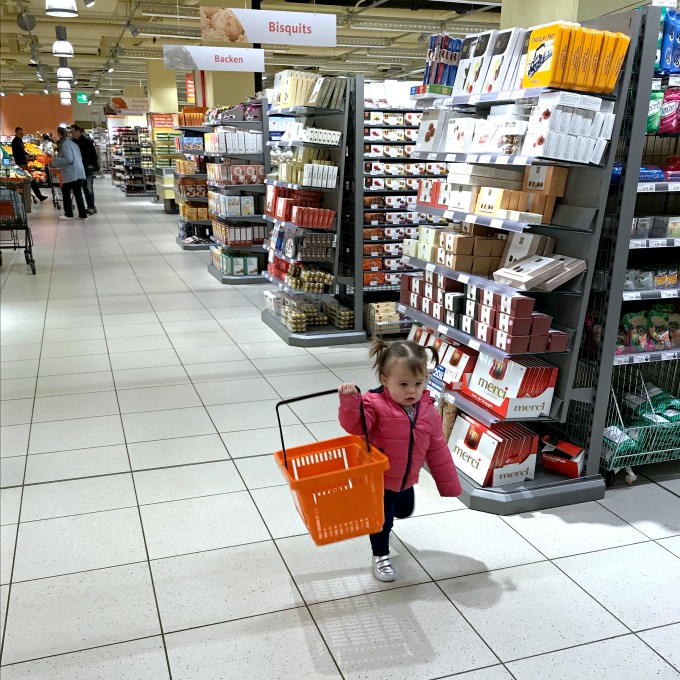 Bad Mom?
Being a first time mother is obviously scary for any new mom. Knowing when and how to properly discipline your child is probably one of the hardest parts of being a parent.
It's easy to let them get their way and be the nice parent. But we are the parents, not their friends.
It takes work to be a good parent and enforce rules and boundaries, and it's not always fun. Being a lazy parent is much easier short term, but will ultimately set the tone for their behavior in the future.
I've been slacking, and it shows. So, today marks the first day of Audrey's boot camp. I know it's going to be rough, but it has to be done. We've let our 1 year old run wild for long enough. Time to take back control!
Stacie — Mom of Audrey