I have been super fortunate in that I had 2 showers for our first baby! I got to have the more traditional shower back in my home state thrown by my very best friend with all the wonderful women in my family and very close friends of my childhood. We had delicious treats, opened fun gifts, and each lady brought the baby a book. It was so very lovely!
In a total different swing of things, my husband and I also got to have a killer couples shower back here in LA. Our favorite dad duo had it at their lovely home and 3 of my awesome gal pals planned it together — all while living far away from each other (one was in Denver!) — a very fun, unconventional shower for our friends of whom probably only 5% are parents at this point. There were yard games, Baby Brewing themed coozies, plenty of beer, and delicious pub-themed food!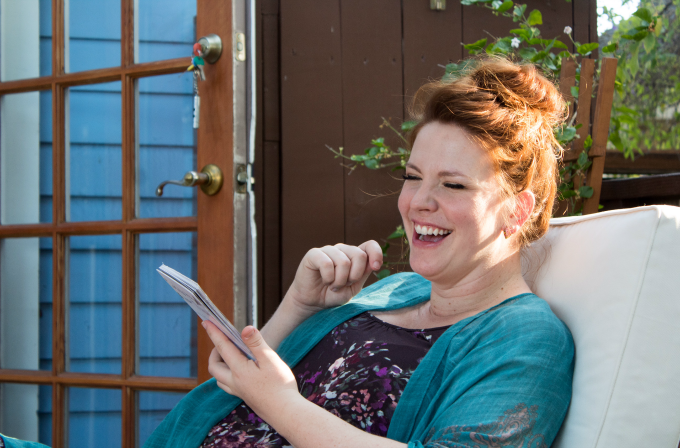 Baby Shower Advice Cards
What BOTH very different showers had in common was that we had our guests fill out baby wishes and advice cards. From the women back home I got amazing, funny, practical advice about what motherhood really entails and here in LA we got some of the silliest, ridiculous, and heart felt wishes from friends who are either just starting their parenthood journey or years away from it.
I highly suggest having those cards at anyone's shower! I can't wait to read through them with our little guy when he's older to show him the community of love he was joining. As we venture closer to our due date and I have more mental freak outs about "what have I gotten myself into?! And how am I going to do this?!?" it really helps to know so many family and friends are there to support us!
Caitlin — Mother To Be