Ever since Sophie started school, she's been bringing home more and more artwork. I absolutely love seeing all of the paintings, drawings, and collages she creates. She's so creative, and Kyle and I couldn't be more proud!
We love every piece so much, all we want to do is display it all over the house! I'll admit, we started running out of room, once the refrigerator was completely covered, so we've been trying to figure out the best way to store the rest of her artwork.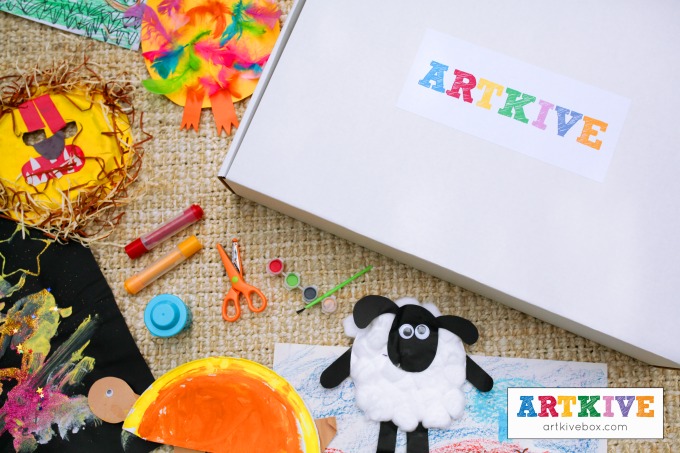 Artkive
We recently heard about an amazing company called Artkive, here's how it works:
An Artkive Box is shipped to your door to fill with art with a pre-paid shipping label to send the art back.
Your art is professionally digitized, tagged, and loaded to your account accessible from any connected device.
Your art is turned into a book proof for your review and approval and then a high quality, hard-cover book is printed and shipped to you!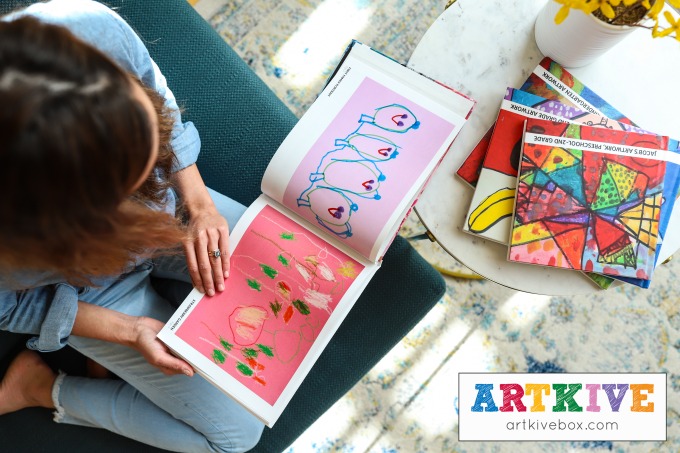 If you're looking to turn your child's more prize artwork into a beautiful coffee table book you can show off to friends and family, check out Artkive! Enjoy 10% off your services with code SLEEPLESSMOM. www.artkivebox.com
Jessica  — Mom of Sophie & Jake