My love affair with the air fryer is still going strong! I've especially enjoyed using it for vegetables. All of the vegetables seem to taste better when they are air fried, and even the kids agree. One of my favorites that we've been eating pretty regularly is asparagus cooked in the air fryer.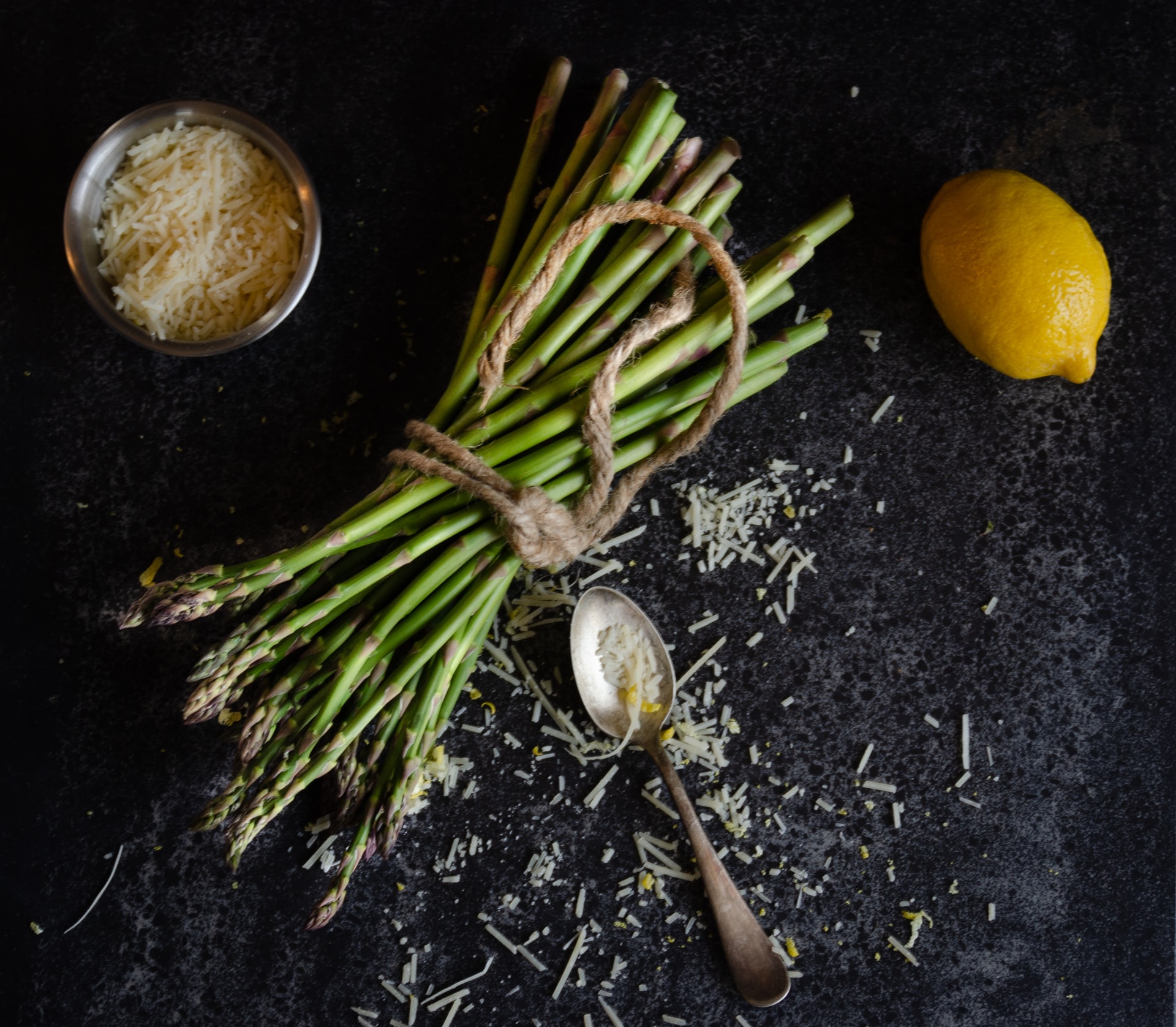 Air Fryer Asparagus Recipe
If you've read any of my other air fryer recipes, you already know that I'm a big proponent of pre-heating. For the asparagus, you will want to pre-heat to 400º. If your air fryer doesn't have a preheat setting, you can start it off at 400º for about five minutes.
Now for the asparagus!
Step One: Trim the ends like you normally would when cooking asparagus. You can just snap them off by hand where they naturally snap.
Step Two: Coat your asparagus in oil and add salt. I use Co Cu Luxx Extra Virgin Olive Oil with CBD.
Step Three: Add grated Parmesan cheese
Step Four: Cook in the air fryer for 7-10 minutes. Shake half-way through the cooking time. Add a splash of lemon before serving.
If you want to take your asparagus to the next level, you can also add in some bacon when you cook it. The bacon will cook up beautifully, and goes great with the asparagus.
Tracie