With preterm birth rates continuing to rise, the U.S. remains among the most dangerous developed nations for childbirth, especially for women and babies of color. March of Dimes is the leading maternal and infant health organization fighting for the health of all moms and babies.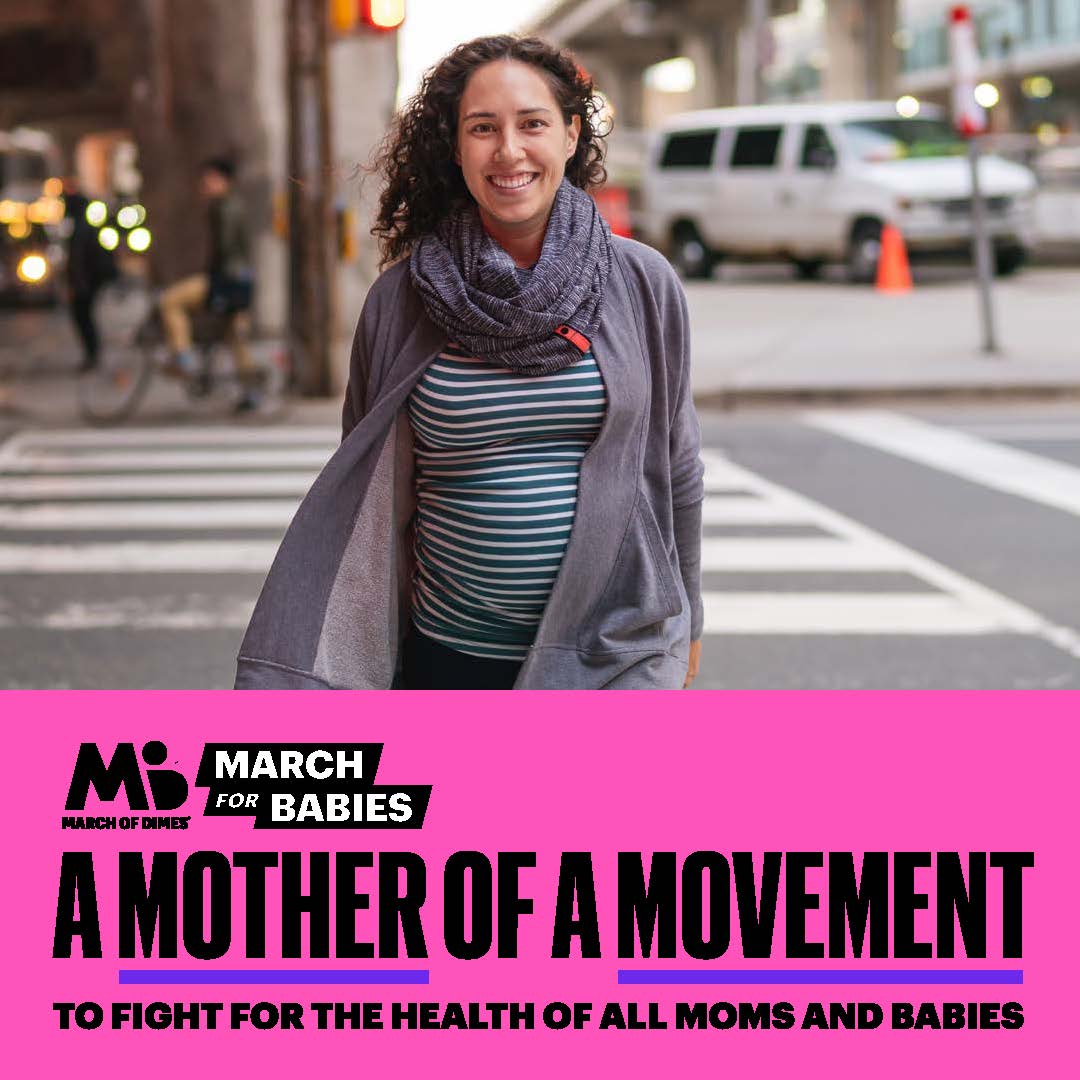 A Mother of a Movement
Every March, the March of Dimes hosts fundraising walks in communities across the country. Keeping public safety in mind this year, March for Babies will be a virtual event.
You can get involved by joining the "Mother of a Movement" and building a fundraising team today!
Be part of a movement for change to make America a more equitable place and ensure that EVERY mom and baby is healthy. Some of the work March of Dimes is doing:
4 million babies born each year received lifesaving newborn screening.
19 million women were reached through their programs, education, and resources.
150+ state legislative bills were passed to advocate for the health of moms and babies.
2,000+ moms-to-be were served through mobile health units to give health care access to uninsured families.
Join the March of Dimes to advocate for the health of moms and babies today.
Jessica  — Mom of Sophie & Jake