Last weekend I gathered with a small group of friends and family to celebrate my sister, Stacie, with a baby shower for her son who is coming in December.  This has been such a strange year, it's great to have this new little nephew to look forward to meeting.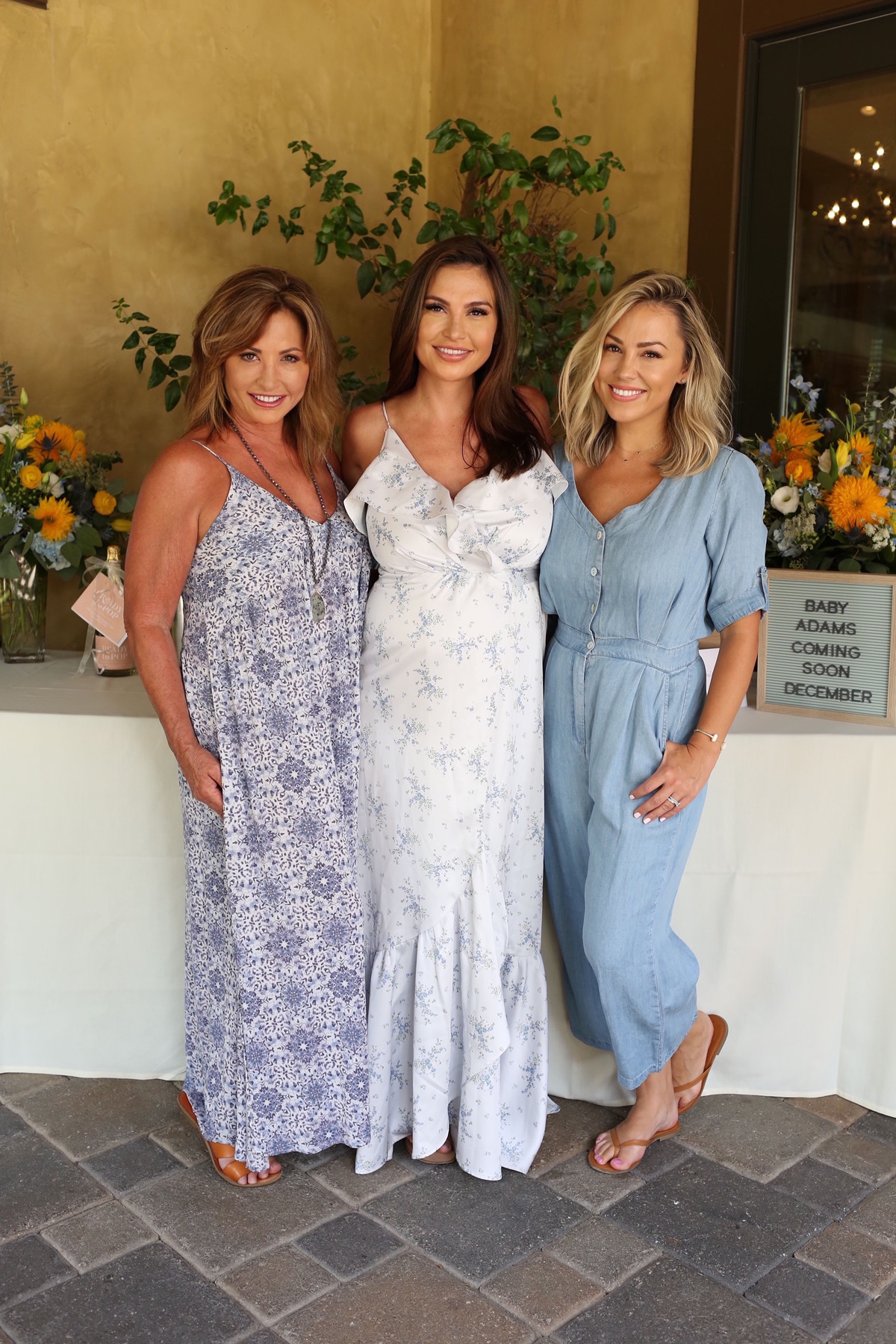 It was a beautiful day for an outside party. We decorated with lots of yellow flowers.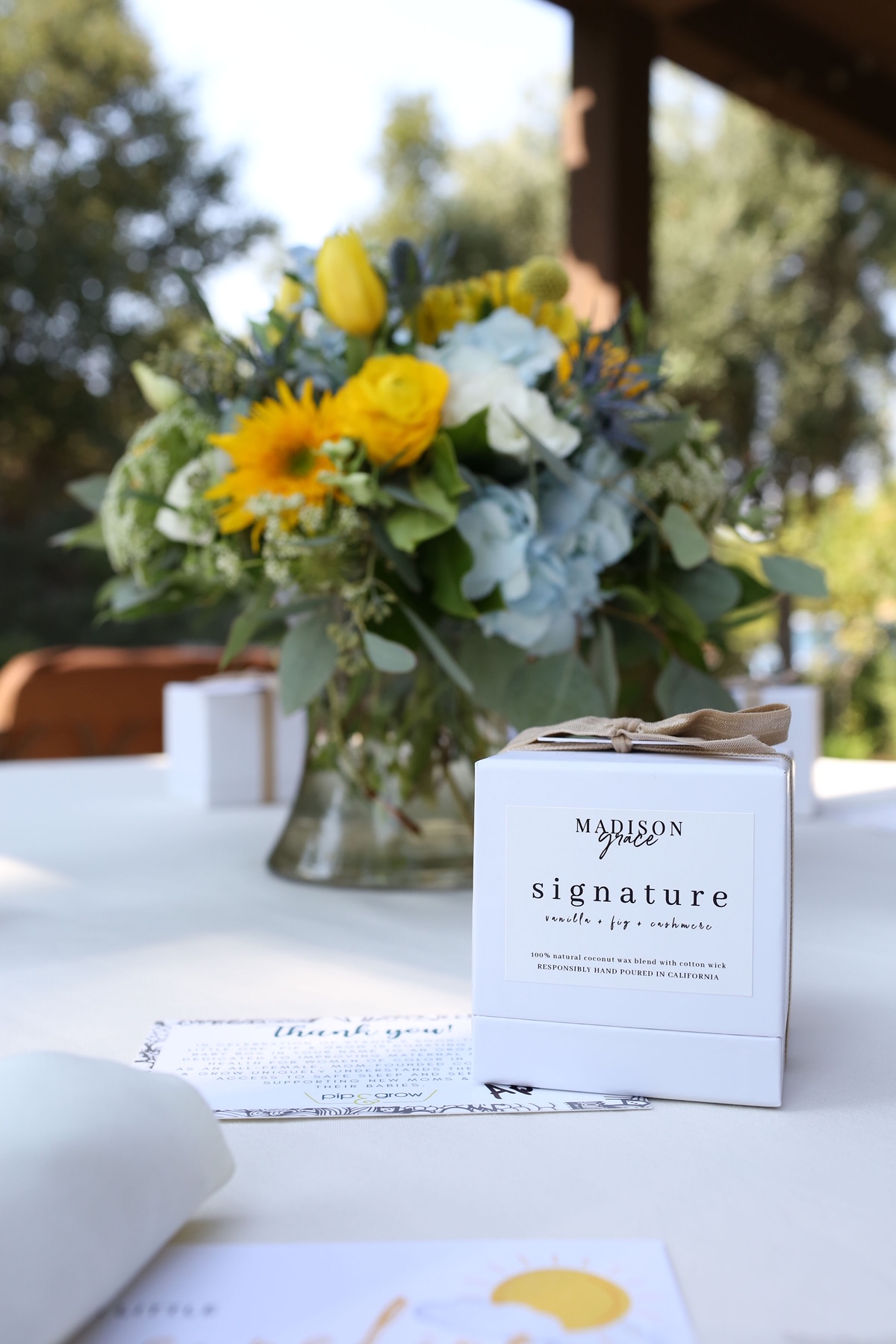 It was a great opportunity for everyone to talk about their favorite mom stories and advice. Since this is Stacie's second baby, she didn't need all of the traditional baby shower presents. Instead, we sent guests home with great gift bags full of some her favorite brands.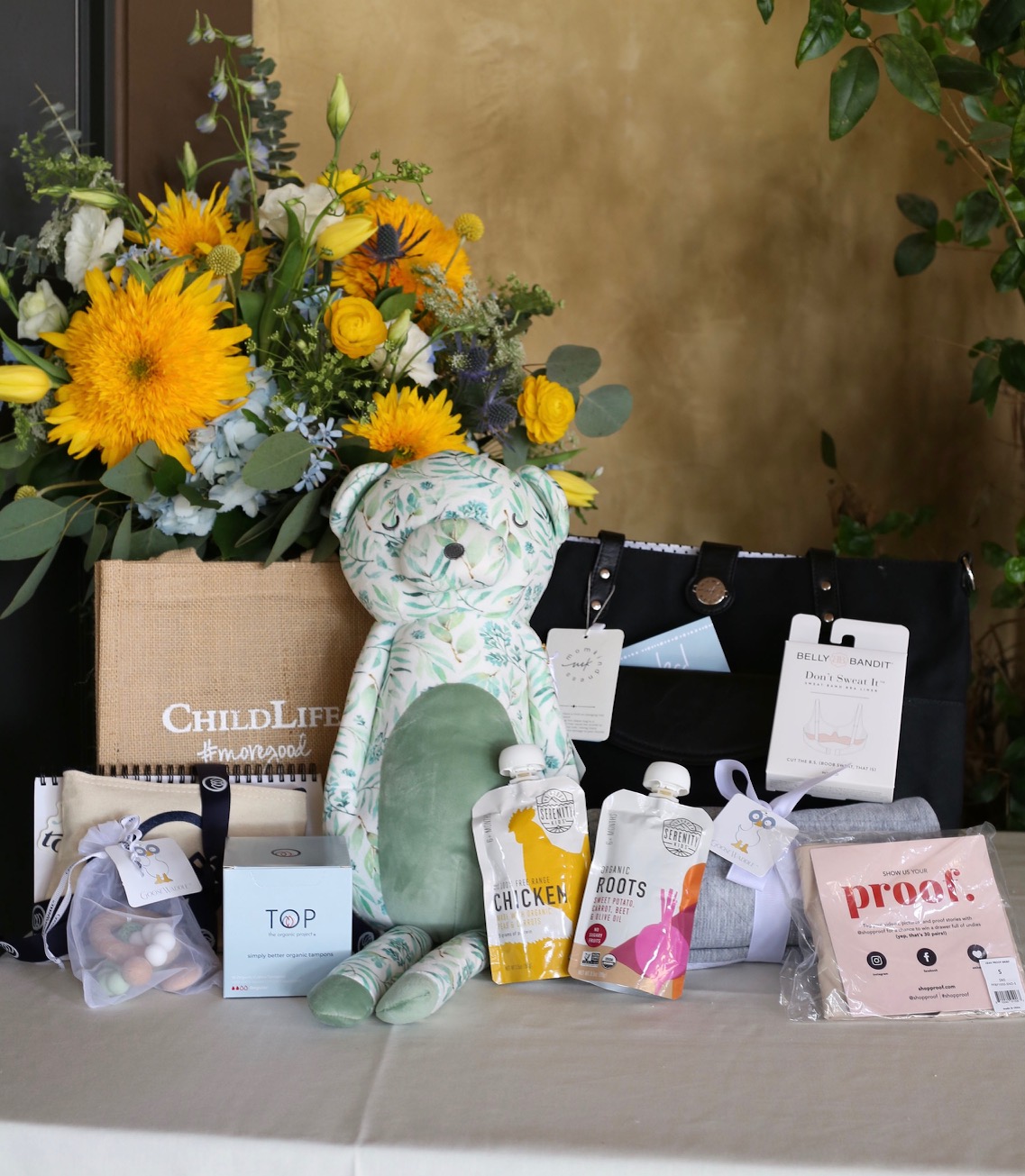 All of these brands give back to support their communities or important causes: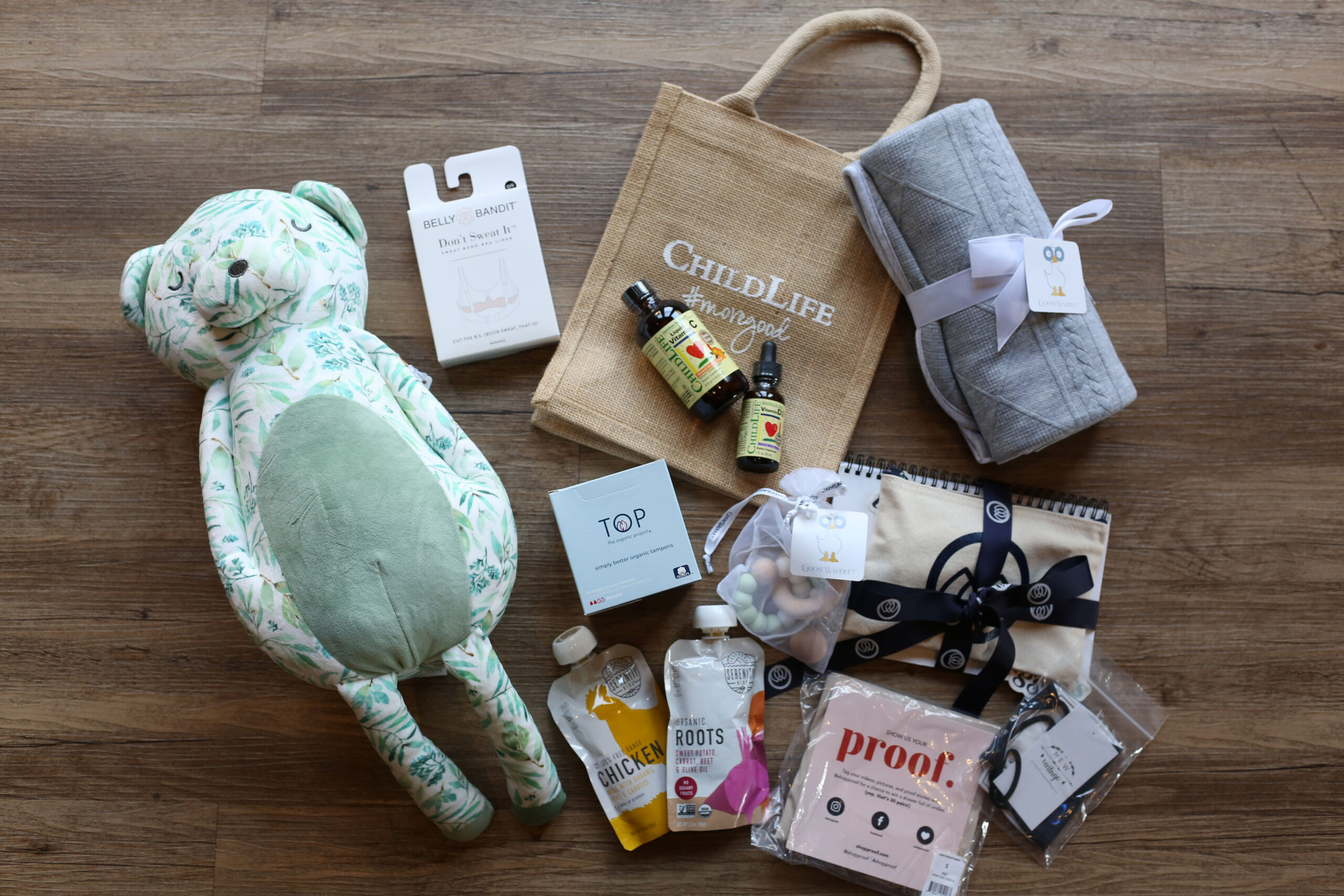 It was a wonderful day full of love and laughter.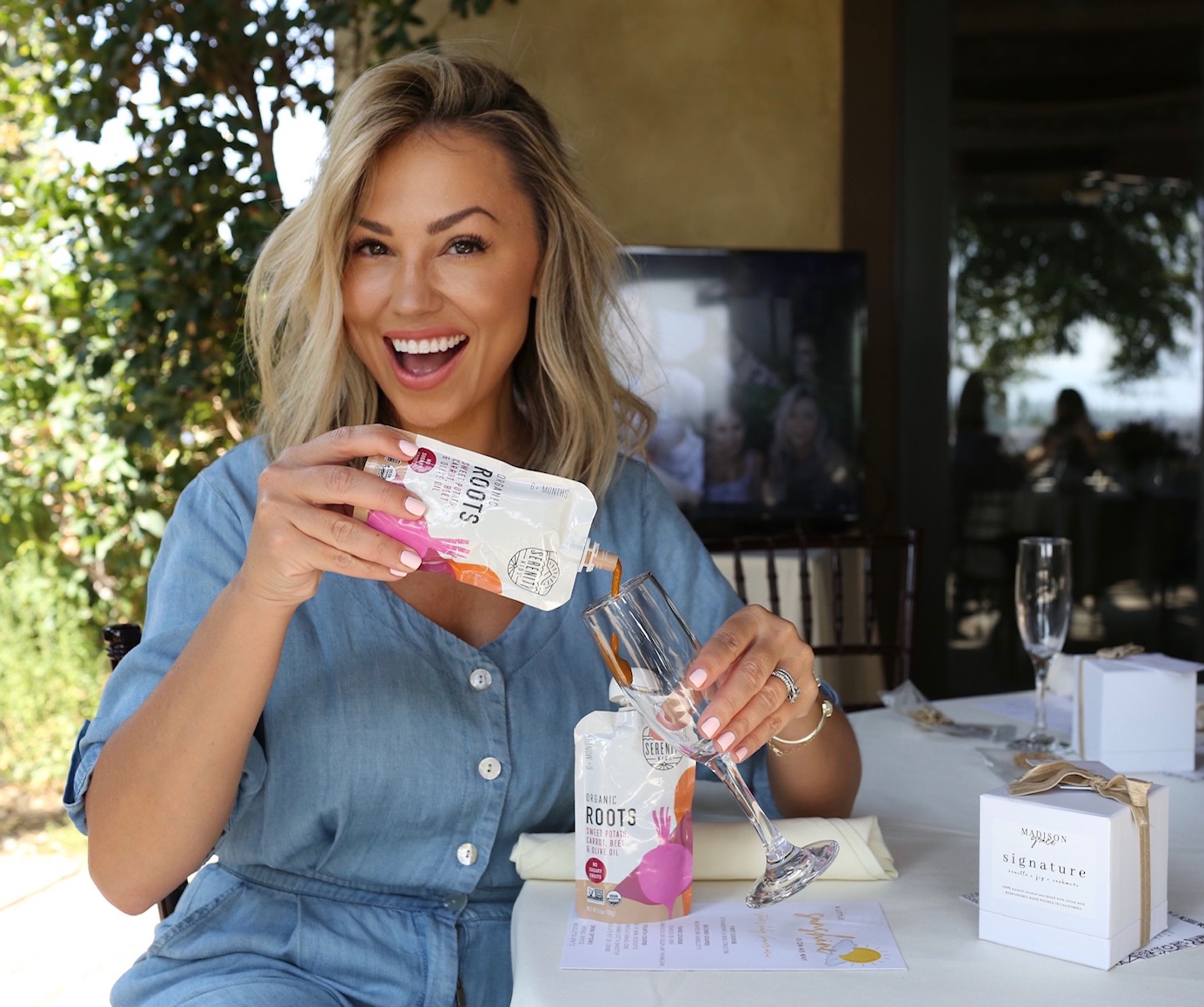 (Yes, I did try the baby food pouches. They were really good! 🙂 )
December can't come soon enough! I'm excited to officially meet my new nephew. In the meantime, I'm happy to have this special time with my sister.
Jessica  — Mom of Sophie & Jake