Data from the U.S. Census Bureau shows that the average American moves more than 11 times in a lifetime. But no matter how many times you move, it can still be a very stressful experience. If you have kids, it can be especially stressful. Sleepless Mom provides some tips to make your next move easier, where everyone works together as a team to get the move done.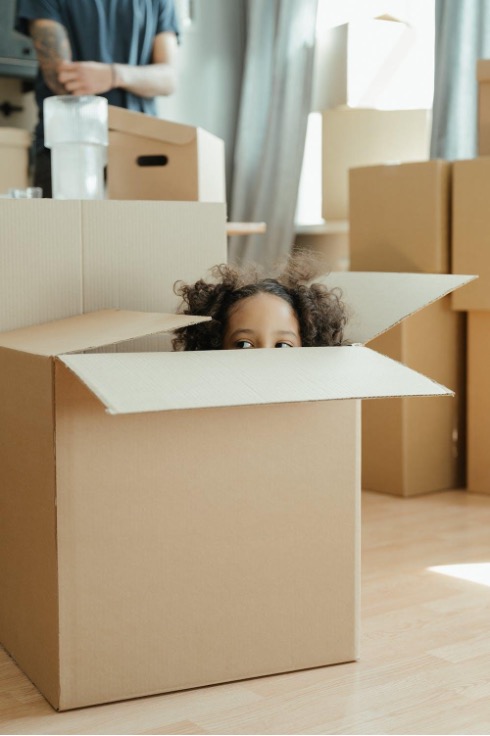 10 Ways Busy Parents Can Survive a Move with Kids
Pack their room last and unpack it first in the new home. Give your child the opportunity to unpack their own belongings while talking about how they'd like to arrange their room. This helps them to quickly adjust to their new space.
Stick to the old meal and bedtime routines throughout the move to give them a sense of familiarity. It helps everyone to settle in as soon as possible, which reduces the stress of moving.
Instead of doing it yourself, hire professional movers near you. Use websites like Angi.com to help you find pros who can handle the job. By searching through the Angi movers list, you can also read reviews and check customer ratings. Moreover, you'll thank yourself and you'll have more time to help your children.
Psychology Today suggests including your kids in some decisions including decorations, new plates, and which new park to visit first. This empowers them and makes them feel included in how the family will function as a unit going forward.
Find child and pet care for moving day to alleviate stress. It's more than not having your kids and pets underfoot; having someone care for them while you're busy and distracted on moving day ensures no one wanders away or, even worse, is injured due to an accident.
Involve the kids in unpacking so they feel more invested, but be strategic about the pace of unpacking. The last thing you want is added undue stress, which can happen when there's piles of items throughout the house and in walkways. Aside from unpacking essentials including kitchen items, unpack slowly and gradually.
Prepare them mentally but be prepared for anxiety. Adjusting can take months.
Today recommends getting them pumped about their new school by taking a tour or even walking or driving by. Parents should also alleviate the stress of starting in a new school by having all the required paperwork and forms (e.g., immunization records, doctor's forms, most recent report cards) when it comes time to enroll.
Help them create a memory book of the old house, school, neighborhood, friends and babysitter. This gives them something to hold onto and be comforted by during the transition.
Remember to practice self-care so that you're on top of your game for your children. Maintain a balanced diet, and whenever the slightest opportunity presents itself, go for a walk or take in a yoga session.
Now that you have some ideas for how to include your kids in the moving process, head into your next move with confidence and ease. And, good luck!
Guest Writer

Sleepless Mom is a community for moms to comment and share real life stories with one another when Google just isn't cutting it. If you have questions or feedback for Sleepless Mom, or want to talk about blog or social media collaborations, please send an email to jessica@sleeplessmom.com, and we'll get back to you as quickly as we can!