Having a child is amazing, and I love photographing every minute of it. I want to capture moments and keep them forever. Unfortunately, for me, I find myself hiding behind the camera. Since my pregnancy I have become more critical of myself. For some, that could be viewed as a bad thing, but for me it is for the best. I grew up a pageant girl, all glitz and glam and loving being in front of the camera.
It's the same old story. I didn't wear my retainer after having braces in my teens. This caused a relapse in my teeth, making my smile less than perfect. I want my child to be proud of his mom. To be honest, as happy as my family makes me, I am even happier when I am looking  and feeling my best. I refuse to beat myself up too much about it, and I am committed to changing the things I can fix. So here I am, almost 35 years of age, and I have braces.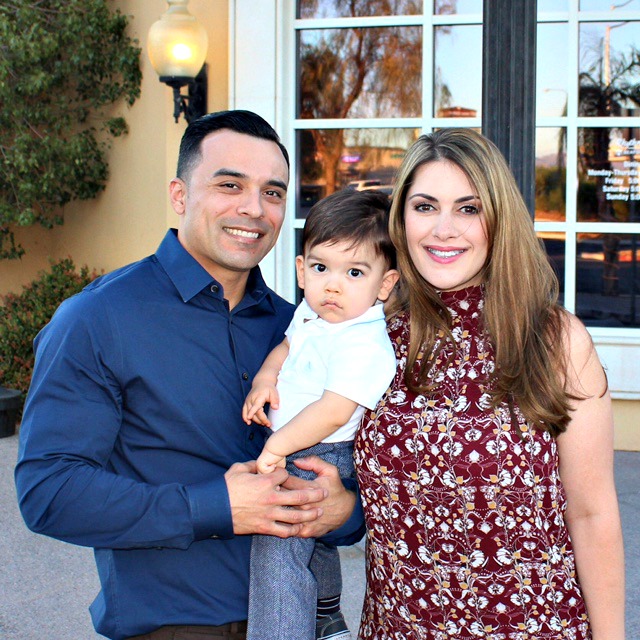 What It's Like To Have Braces In My Mid-30's
My feelings are taking me back to my prepubescent years. I'm feeling like that awkward 12-year-old girl, unsure of myself, except at age 12 I still had youth on my side. I wore braces all through junior high school, and I remember it being painful and ugly.
Nearly 20 years later, having braces is still just that — painful and ugly. They have had huge advances, and aren't as bad as the mean train tracks that covered my mouth as a teen. Braces now work in almost a fifth of the time, fully correct your bite as well as offering cosmetic alignment. The biggest plus for me is that for the next 10 months I am unable to eat some of my favorite foods. Fingers crossed for a few pounds gone as a bonus!
If being a little critical means finding my self-happiness, I will continue to work on my own self-improvements both physically and emotionally. This will make me an even better wife and mother.
Marisa — Mom of Mikey