Upper body toning isn't just about your arms. When working your upper body with weights you want to work all your muscles including chest, back, shoulders and arms. Any exercise needs something to provide resistance for your muscles to work against. Using dumbbells to strengthen and tone will hep with stabilizing your joints and muscle toning.
If you have not been exercising your muscles recently, it's best to start with a weight that feels "easy" and build up gradually from there. One of the things I tell my clients is that you have to commit to weight training and cardio at least 3 days a week, if you want to see results.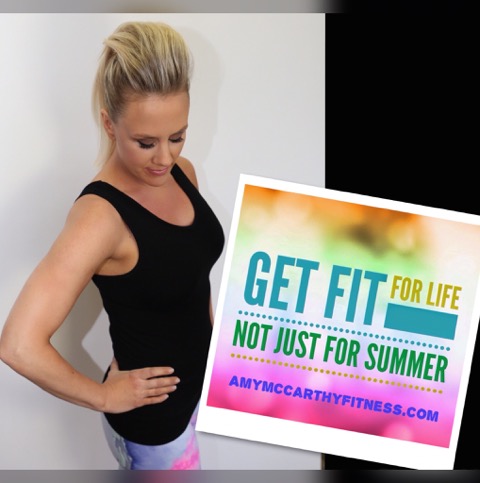 Upper Body Toning
There are many upper body exercises you can do, but you should equalize exercises between opposing muscle groups.
Here are a few upper body exercises you can do at home.
Dumbbell Shoulder Press – works deltoids & trapezius
Sit in upright position with knees slightly bent
Place dumbbells in each hand with palms facing forward, at ear level
Press hands up above head keeping wrists moving parallel to your body
Dumbbell Chest Press on Stability Ball – works thighs, gluten & pectorals
Lie down on a stability ball with your head, shoulders and upper body supported
Tighten your abs and keep feet shoulder with apart while squeezing your gluten and keep them lifted
Hold your dumbbells at a 45 degree angle with each arm, do 3 sets of 15 reps
Plank Shoulder Taps – works core and upper body
Begin in a plank position
Lift one hand off the ground to tap the opposite shoulder, then switch hands.
Keep hips and shoulders square to the ground
These exercises will help you get started on the path to reaching your goals for upper body toning.