I recently traveled with my 7-week-old newborn on a 12-hour flight from Europe to California! You might think that sounds a little crazy traveling with such a small baby, but its actually the perfect age for long haul flights. As long as you're well prepared, you will find that traveling with an infant can be the best time to hop on a plane and go somewhere!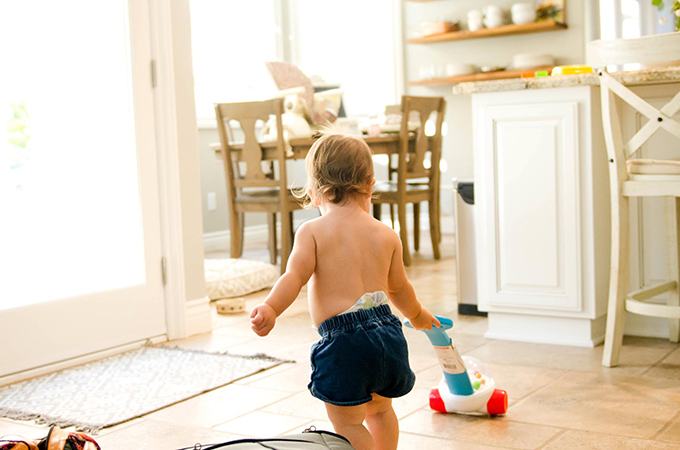 Tips To Help You Travel With A Newborn
• My first recommendation is to wear your baby! That's right, buy either a baby wrap carrier or a baby sling and wear your child through the airport. This will help you navigate easily through the airport without the stress of a stroller.
• Bag-Check your stroller when you check in to get the stroller off your hands until your final destination. The last thing you need is an added thing to push through security.
*Tip: Most airlines do not charge for strollers and you can buy a stroller bag online if you are worried about getting your stroller dirty.
• Make sure your flight reservation includes your baby, as some airlines will charge a fee for an infant travelling on your lap. For long distance travel, call ahead and ask the airline if they will reserve a baby crib for you. The crib is attached to the wall in front of you and is an absolute lifesaver!
• Double and triple check your diaper bag to make sure you packed everything you will need! Pack extra diapers and don't forget to include more than one change of clothes!
• Sterilize your surroundings as soon as you find your seat. I use disinfectant wipes to wipe down tray tables and arm rests. You would never believe the color of the wipe when I'm finished!
• Don't forget the most important tip: make sure your baby is sucking on either a pacifier or a bottle during take off and landing. This will help your baby's ears acclimate to the air pressure. Don't feed your baby right before the flight takes off so he will want to suck during takeoff!
Stacie — Mom of Audrey