It's my favorite time of the year! It's the season for friends, family, togetherness, and for most, some sort of travel! We're lucky enough that our loved ones live so close, which makes it easier for all the holiday get togethers, but we've done our fair share of travel over the last few years with the little ones. Here are some tips and tricks I've gathered along the way to hopefully help make your holiday traveling with kids more merry than scary!
Travel Tips for the Holidays
1. Try and schedule a flight around nap times. I know this can be difficult with last minute travel plans, but if you're booking in advance, try and keep this in mind.
2. Remember that strollers and car seats are free to check in at your gate, so feel free to push your stroller all the way up to the gate right before you board.
3. Try and reserve window and middle seats. Beverage carts coming up and down the aisle can be a nightmare if your little one likes to grab everything in sight.
4. Wipe down everything. I like to bring some sort of anti-bacterial wipes like Wet Ones. Airplanes carry so many germs, especially on the tray tables! So give your family's area a thorough clean once you get seated. You don't want your little ones getting sick while you're on your trip!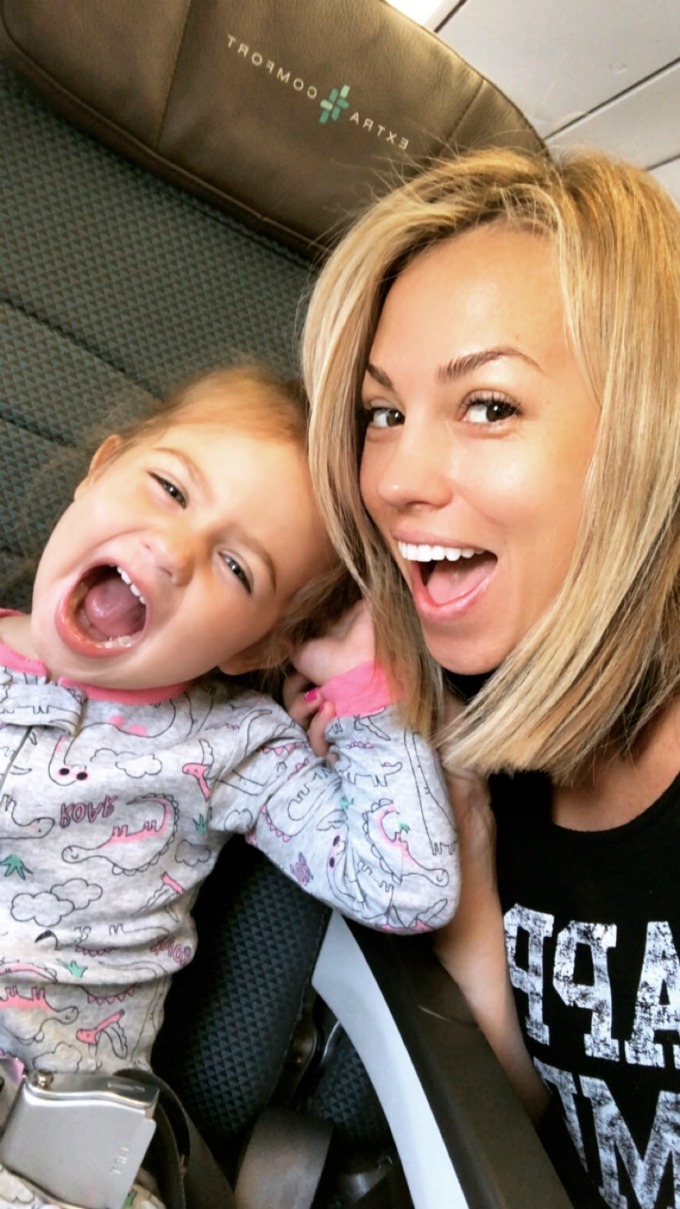 5. Bring surprises. I like to bring new, small toys, and the trick is to wrap them each individually (this makes it extra fun and special for them). Give one as needed to entertain. I like coloring books, puzzles, and action figures. I'd stay away from anything that makes noise or that might make a mess like Play-doh or stickers.
6. Bring new snacks, ones they haven't tried before. This is a good way to add some excitement to their flight. I always bring some of their favorite snacks too, just in case they don't like the new ones. Anything to avoid a meltdown in the air!
7. Bring some fruit snacks or some sort of chewy gummy for them to have during takeoff and landing. This helps to prevent their ears from popping – this can be especially painful for toddlers!
8. Make sure to bring a small carry on that consists of a change of clothes, diapers, wipes, plastic bag for trash, water, art supplies, comfortable headphones, and an iPad with new apps or movies.
9. Keep your composure! Traveling with kiddos, especially on planes, can be stressful, but relax and know that you've done everything you can to prepare!
Jessica — Mom of Sophie & Jake