Does anyone else feel like something's always sore or hurting? I don't know what it is, but it seems like every week I'm dealing with some different discomfort, whether it's back pain or simply soreness from working out. I'll be honest, more often than not if I'm sore or in pain it's from holding one of my kids or trying to keep up with their never ending energy. I know I'm still young, but man, sometimes I feel old! It's not just me either, Kyle often comes home with different ailments, whether it's a bad back or sore feet from standing at work all day.
The other night Kyle and I were talking and laughing about how old we feel sometimes. We realized, though, that it's due to the wears and tears of life on our bodies. It was crazy timing, because right around when we had this conversation, we discovered Theragun.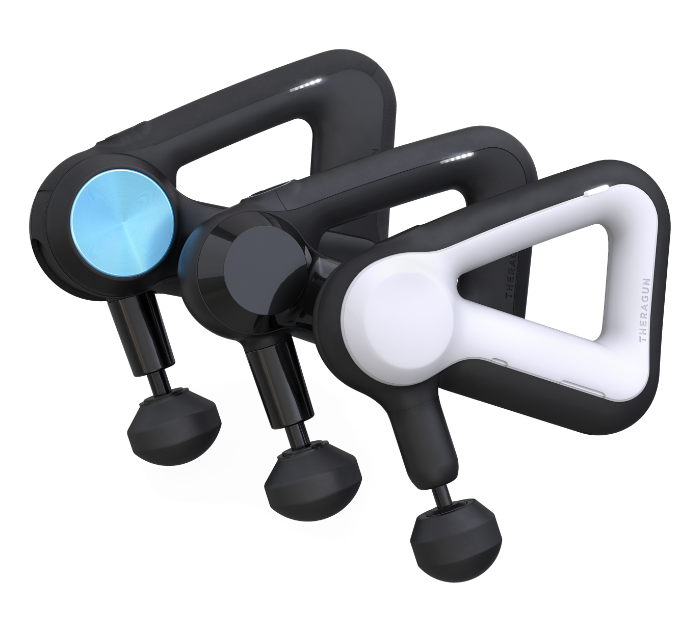 Theragun
Theragun is unlike anything I've ever seen or heard of. It can only be described as a sort of hand-held machine that works total magic on sore muscles and/or aches and pain. It uses an industrial-grade Japanese motor to deliver percussive therapy to different parts of the body.
I know, it sounds very scientific, but that's because it is! It was co-designed by mechanical, industrial, and sound engineers from MIT to make this product an optimal pain reliever and performance enhancer. The way it works is that it is powered by an extremely fast motor that brings forty percussions per second to the body. You can use it on pretty much any part of the body where you feel pain or tension, and it helps alleviate it and enhance the function of that area.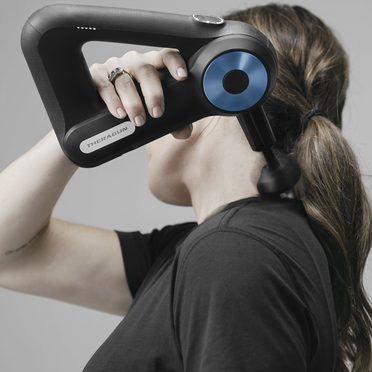 The first time I used it was on my sore neck, and let me tell you, I was amazed. It was like getting an hour massage yet it happened so much quicker, easier, and cheaper. Kyle loved it just as much as I did. He came home after being on his feet all day and when he used it, he immediately felt the soreness go away. This product is truly incredible. I'm so glad we found it, because now we feel like we can do more of what we want in life without feeling held back by aches or pain.
See it below at:
https://www.theragun.com
Jessica  — Mom of Sophie & Jake