All moms know the "terrible twos" really aren't a thing. It's more like "applicable adjective followed by age." For us, tantrums started at 18 months and it's new territory. I've always heard about this time as a parent and the struggle. That being the parent's struggle to deal with an upset kid on the daily. Not necessarily the child's struggle.
I find myself having a bit of an Ah-ha moment as my toddler is kicking and screaming on the floor for some unknown reason. This seems exactly like my hormone swings in pregnancy and postpartum. I remember that overwhelming sensation of emotion and knowing in my brain, it's hormones…but did that stop the rage and need to slam the dishwasher tray up and down when I couldn't get the dishes to fit? No. No way. I had to move through that mess. And if I can, as an adult, know my behavior is intense yet can't stop it, what of my little man who is growing and developing like crazy? So I got to researching.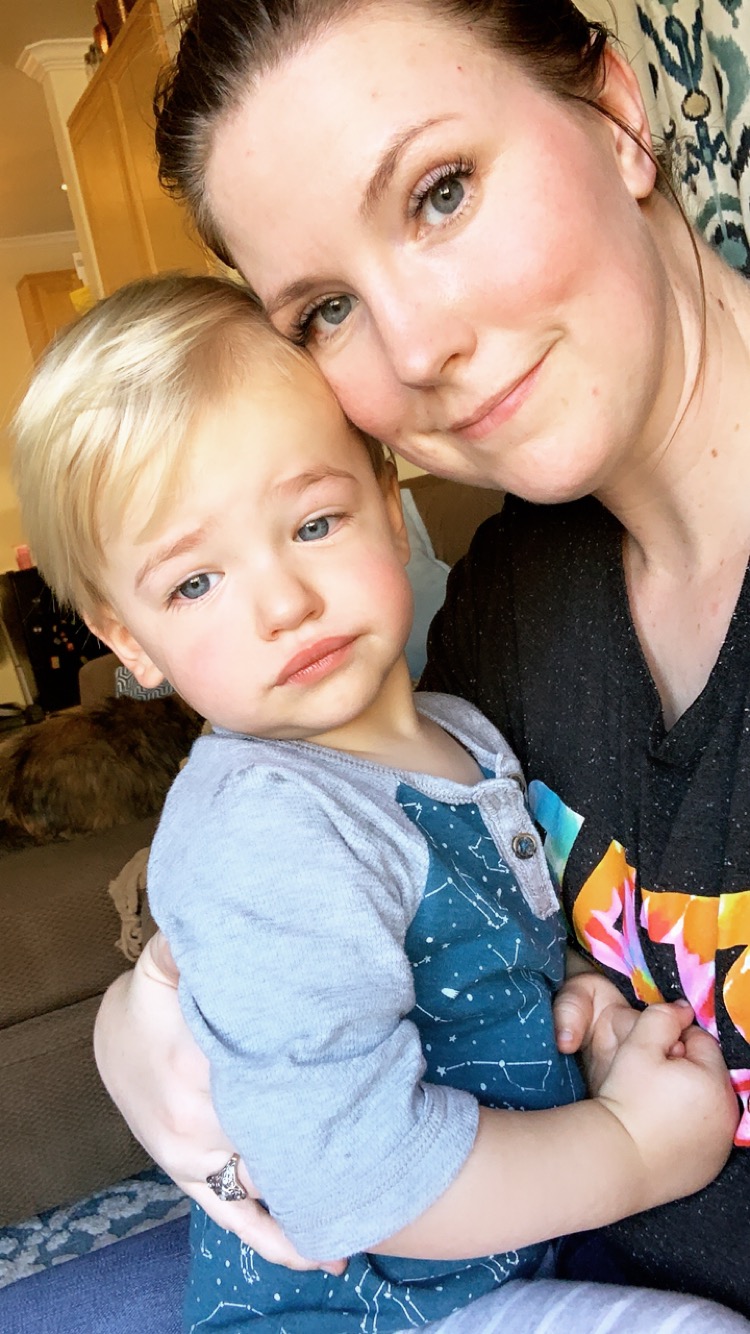 Terrible Two Redo
Pre-research, my immediate reaction was to not engage and walk away. My husband would get audibly frustrated. Both of which I found, to not be helpful AT ALL.
Just like what I needed during pregnancy – I needed support. And I can't believe what a game changer it has been. Tantrums are gonna happen. But how we move through them now is night and day.
Instead of walking away or being noticeably frustrated, I sit down, talk him through it, keep my calm, let him get it alllll out, and then we move on. Which really only makes sense. When we're struggling, we need support from those we love. This idea of it being a "terrible" time has got to go. Is it difficult, sure, but it's also a fascinating time in their brain development and why not celebrate that as opposed to dreading it? Besides, perspective can be a powerful tool in keeping positive.
And I've decided that when I get the "terrible twos" comment in public I think I'm going to respond with a "I know, can you imagine discovering new feelings everyday? What an exciting time!"
Caitlin — Mom of Odin