When your siblings live thousands of miles away, you have to enjoy every moment together when it happens. Sadly, these moments are just a few times a year for me. I actually speak to my sister-in-law more than my brothers, but hey, we have much more in common! We have kids very close in age, and love chatting about our lives, kids, and all the challenges that come with motherhood. Even though she is younger "not by much" than myself, I really look up to her. She has more hustle than anybody I know! I don't want to ever drop off on our chats. One of these days she is going to spill what her secret is!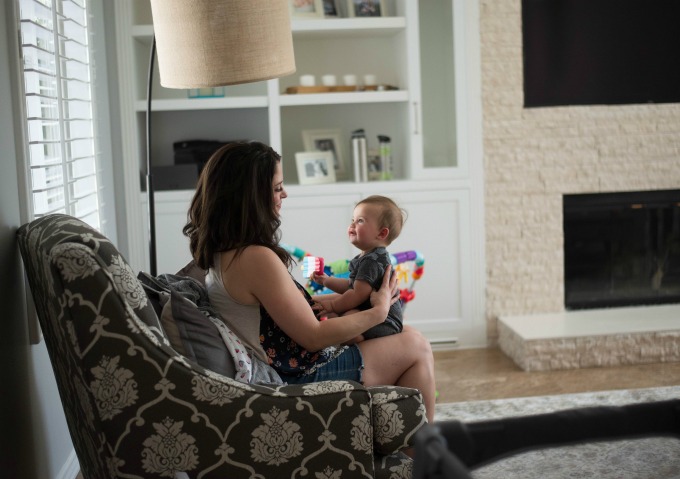 Soaking Up Every Moment
I really look forward to spending time with my Cali family, even though I'm a Midwest gal through and through, we always have a great time — and that California heat…I love it! Seeing my niece and nephew in action was so special.
One morning little Sophie came down and just chilled with me. She laughed as I struggled to figure out the TV. I'm pretty sure she knew how to do it, too, but watching me struggle was much more entertaining! We shared breakfast and played while mom and brother did their thing — so adorable! She will probably know me as crazy aunt Naya, but as long as she knows me, I'm cool with that.
That adorable little baby Jake, he almost made me want another one!
I said ALMOST!
Is there anything more adorable than baby babbling, love love love!?!
I will soak up every moment I can with them and count the days until our next visit! Family is so important to me, I wish we all could get together much more than we do. Since we don't have as many opportunities, I will try to make those moments count. Much love to my Cali crew. I miss you already!
Lynnaya — Mom of Elly Mae, Ava, & Eli