Today we are talking about two of my favorite things: tacos and avocado oil. I am loving using avocado oil to cook my shrimp because the flavor is great for tacos and the oil is full of healthy fat. Save this recipe for the next Taco Tuesday. It won't disappoint.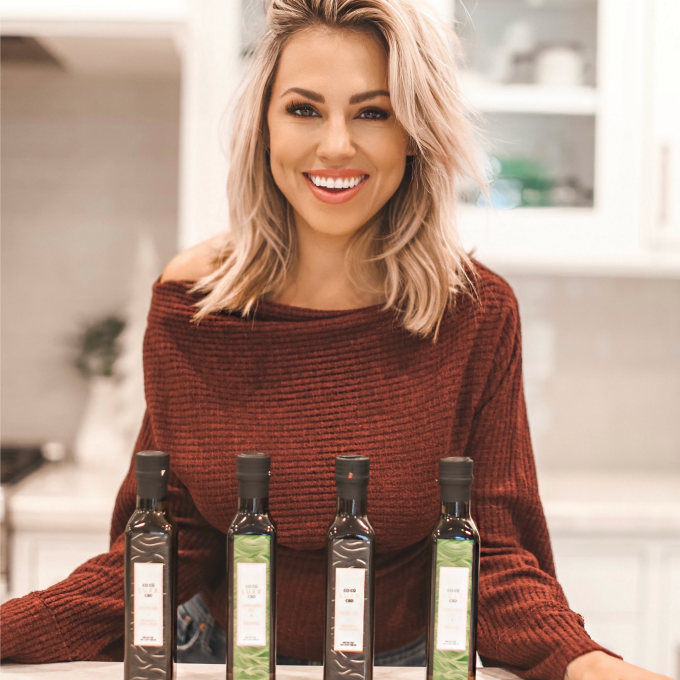 Shrimp Tacos with Avocado Oil
Shrimp Taco ingredients: 
1 pound fresh shrimp
1 tsp chili powder
1/2 tsp garlic powder
1/4 tsp ground cumin
1/4 tsp ground cayenne pepper (optional)
1/4 tsp salt
1-2 limes
3 cups shredded lettuce
2-4 TBSP ranch dressing
1 jalapeño pepper (diced or sliced thin)
8 soft corn tortillas
How To Make Shrimp Tacos
Dice or slice your jalapeños. Remember, there is a lot of spiciness in the seeds. If you like that, keep them in, if not, remove them. Combine your shredded lettuce and jalapeños in a small bowl with the ranch dressing. If you like cilantro or cabbage in your tacos, you can add them here, as well.
I like to buy shrimp that is already peeled, but I know some people like to buy fresh (or frozen) shrimp and do all of the prep themselves. Whatever works good for you works for this recipe! To start out, you will just need 1 pound of shrimp that is deveined and peeled. Pat the shrimp dry and season with chili powder, garlic powder, cumin, cayenne pepper and salt. Mix well to completely coat the shrimp.
Heat up a large pan or skillet to medium-high heat. Add 1 TBSP of Avocado Oil and sauté the shrimp. You will cook the shrimp for about 2 minutes on each side – you might need to cook it a little longer or a little less, it will depend on the size of the shrimp you are using. Look for the shrimp to turn opaque on both sides and begin to curl, and you will know it is done. With the shrimp still in the pan, deglaze it with freshly squeezed lime juice. Mix it well to allow the lime flavor to really meld with the shrimp.
Next, you will lightly pan-fry the corn tortillas in a large skillet until the edges are crispy.
Finally, pile shrimp and toppings on your warmed tortillas. Serve with lime wedges to add an extra burst of citrus flavor.
And any any extra taco toppings your family will be expecting (a little avocado is always a good thing) and enjoy!
Jessica  — Mom of Sophie & Jake