Can we talk about grocery delivery today? Grocery delivery from Shipt is one of my favorite things. I'm using it for pretty much all of my Target shopping these days, because it makes my life easier.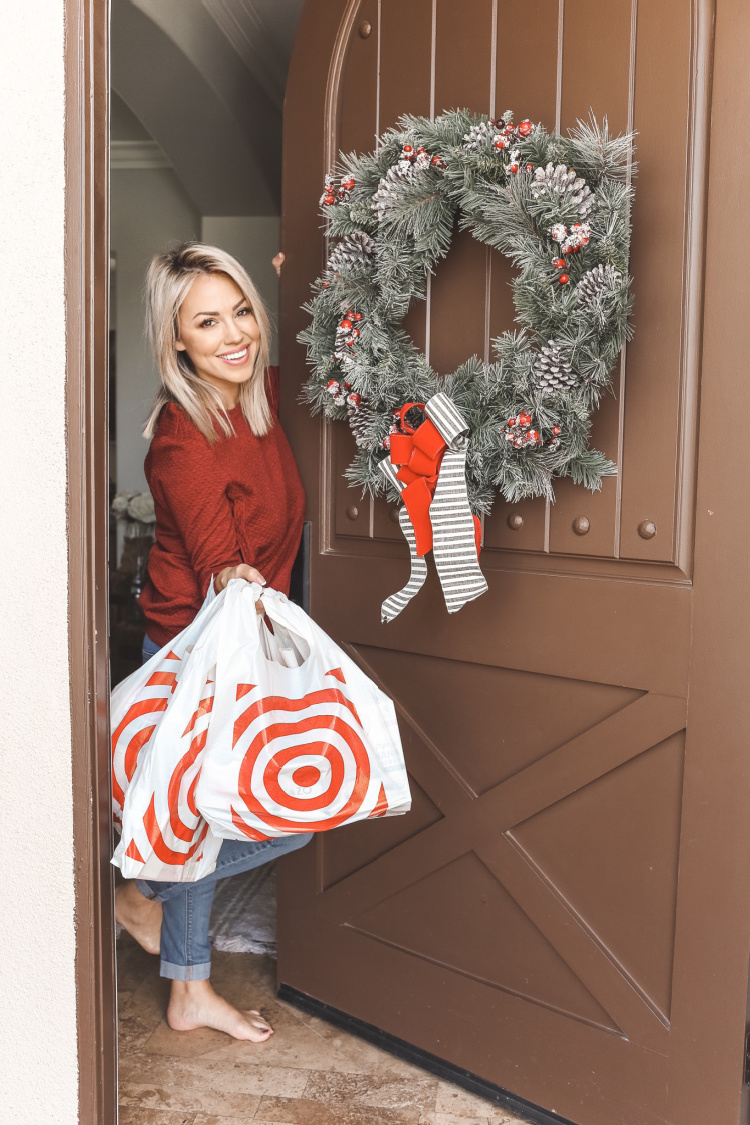 Shopping with Shipt
Shipt is helping me stay healthy and on track with my goals. Not going into the store myself means that I don't see the cookie display or get distracted by the chip aisle. I can sit down when I'm not hungry and order fresh, healthy ingredients to cook for the week. And I'm finding that it's much easier to stay within my budget, too. Shipt has really helped me to start this new year off strong.
The other thing I love about using Shipt for shopping at Target is that I'm not limited to the grocery section of the store. They also shop for general merchandise, so that last minute baby gift, pack of hair ties (why do hair ties ALWAYS go missing?) or a new box of crayons can all be dropped into my cart and delivered to my door. I can also message my shopper while they are at the store and add something to my list.
The Shipt shoppers are always so nice about making a last minute addition or following my instructions for the perfect ripeness of bananas. I'm never disappointed when my order arrives. I use the contactless delivery and schedule deliveries around the times of the day that are convenient for me to actually put all of the groceries away (so NOT during online school).
Check for Shipt availability here, and try Shipt today!
Jessica  — Mom of Sophie & Jake