I know we don't get a lot of fall in southern California, not really, but I'm still going to soak up every bit of fall I can get. Especially this year. I've pulled out my flannel shirts, started looking for the perfect cinnamon muffin recipe, and am surrounding myself with everything pumpkin spice.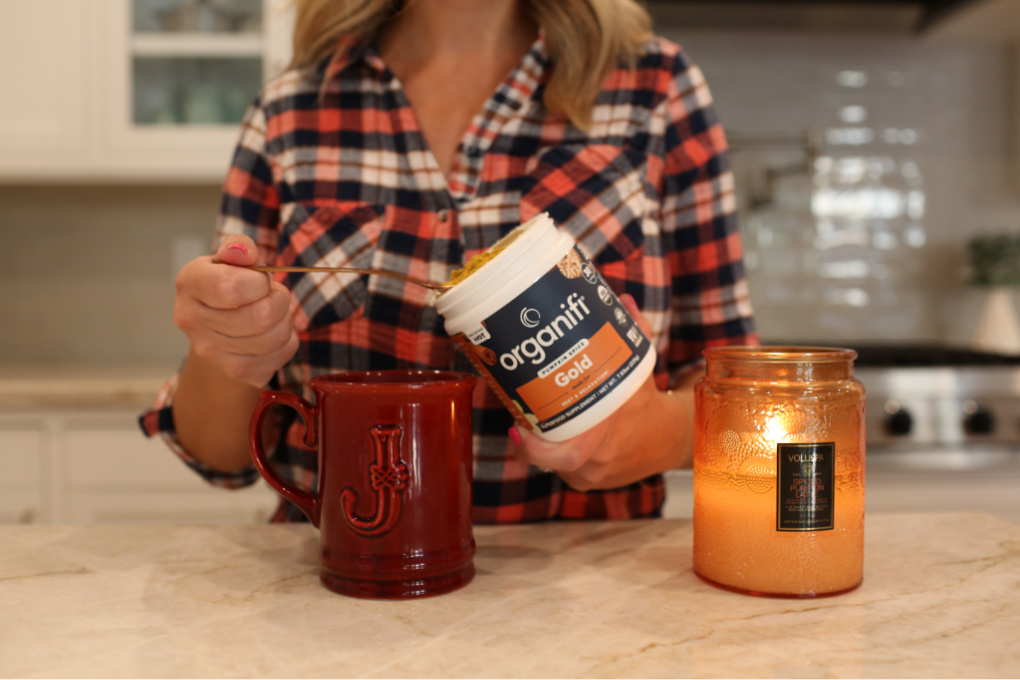 Pumpkin Spice Season is Here And I'm Living For It
This is my new relaxing routine at night after putting the kids to bed: I light up my Voluspa Spiced Pumpkin Latte candle and I make myself a mug of relaxing pumpkin spice tea with the limited edition Organifi Gold Pumpkin Spice. I told you I'm not playing around when it comes to enjoying pumpkin spice this year! 🙂
My spiced pumpkin latte candle makes the whole room smell like fall, and the jar is gorgeous. Voluspa candles are phthalates, parabens, and sulfate-free, and they use coconut wax and natural wicks.
I've shared Organifi green juices with you before; I love the boost of energy I get from them during the day. This Gold Pumpkin Spice tea is great to drink as I'm winding down at night – full of superfood ingredients and soothing warmth.
Let's face it. We could all use more sleep. Setting a night time routine that is relaxing can only help!
Jessica  — Mom of Sophie & Jake