Who doesn't love fall? The cooler weather, soft comfy clothing, holiday celebrations, and my personal favorite, baking!
I wanted to share with you one of my most favorite baking recipes. These Pumpkin Bars are not only easy to make, but they are incredibly delicious!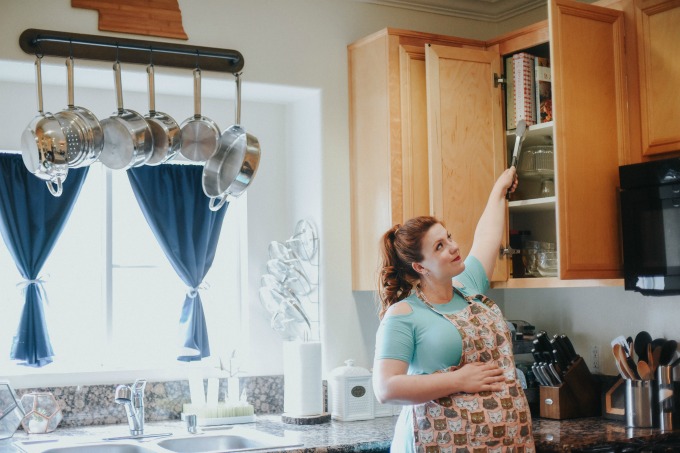 Pumpkin Bars Recipe
Here's what you'll need to get started:
2 cups granulated sugar
½ cup vegetable oil
1 16oz can pumpkin
4 eggs, beaten
2 cups of you favorite biscuit/pancake mix
2 tsp. cinnamon
Preheat your oven to 350. Grease your pan — you can use different sizes to achieve different thickness of bars. I use a jelly roll pan so that bars are thinner. 15 ½" x 10 ½" x 1"
Beat sugar, oil, pumpkin, and eggs in large mixer bowl on medium speed, scraping bowl occasionally for 1 minute. Stir in baking mix and cinnamon. Pour into pan. Bake until wooden toothpick inserted in center comes out clean, 25-30 mins. (this will be a longer time if you use a smaller pan) Cool.
Now the best part….FROSTING!
Cream Cheese Frosting:
3 oz. cream cheese, softened
1/3 cup margarine or butter, softened
1 Tbsp. milk
1 tsp. vanilla extract (I use Almond Extract to pump up the flavor!)
2 cups powdered sugar
Beat cream cheese, margarine, milk and extract until creamy. Stir in powdered sugar until smooth.
Make sure your bars are nice and cooled, then ice! *For storing make sure to refrigerate.
Enjoy!
Caitlin — Mom of Odin