No one said it was going to be easy, but boy is this harder than I thought. Yep, I'm talking about potty training my two year old. Everyone has their own opinions on when and how they will eventually do it. My husband and I decided to wait until our son, Jake, was born, so it wasn't any added pressure on my end.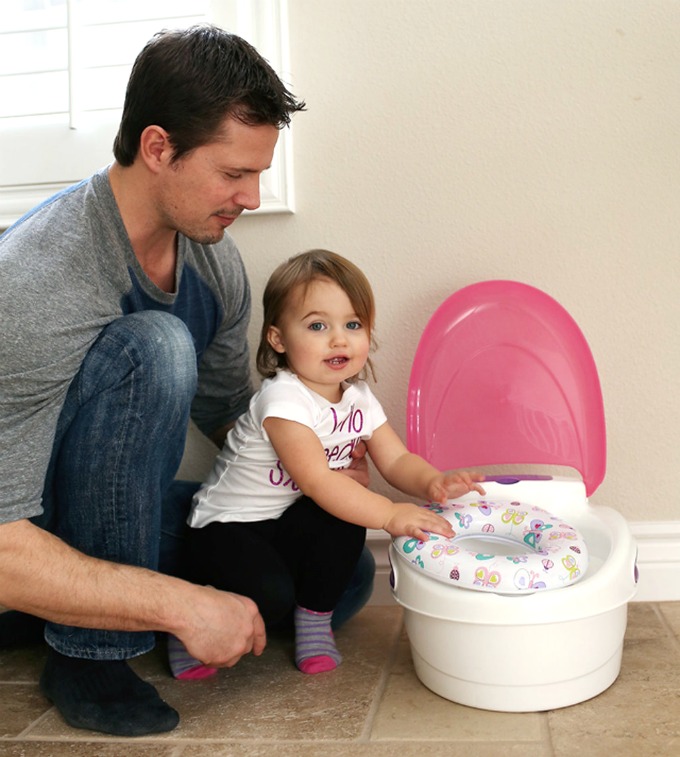 Potty Training My Two Year Old
I was already wondering how I was going to juggle two kids. Now that Jake is nearing 3 months old, I'm putting my attention on potty training Sophie.
I tried having her walk around naked for a weekend with the potty chair very close by. I'd follow her around and repeatedly ask her if she needed to go, all while pointing at the potty chair with a big excited grin on my face. Well, that backfired, and I now have pee all over my carpet floors! Woo hoo!
We have read so many books to her on potty training and are always talking up the potty chair. We must be doing something right, because now she at least tells us when she goes, even though it's after the fact — I feel like that's a step in the right direction! We got this!
I'll check back with all you sleepless moms on our progress. Please share any potty training tips or secrets you have below!
Jessica — Mom of Sophie & Jake