I'm very close to my sister, Stacie, but we don't get to spend as much time together as we would like, because she lives far away. It's important to me to be a big part of her daughter's life and for her to be a big part of my kid's lives. We take every opportunity we can to connect and spend time together – even if that time is spent virtually, it's precious.
We tried Portal from Facebook to bake our holiday cookies together, across the miles, and it was so much fun!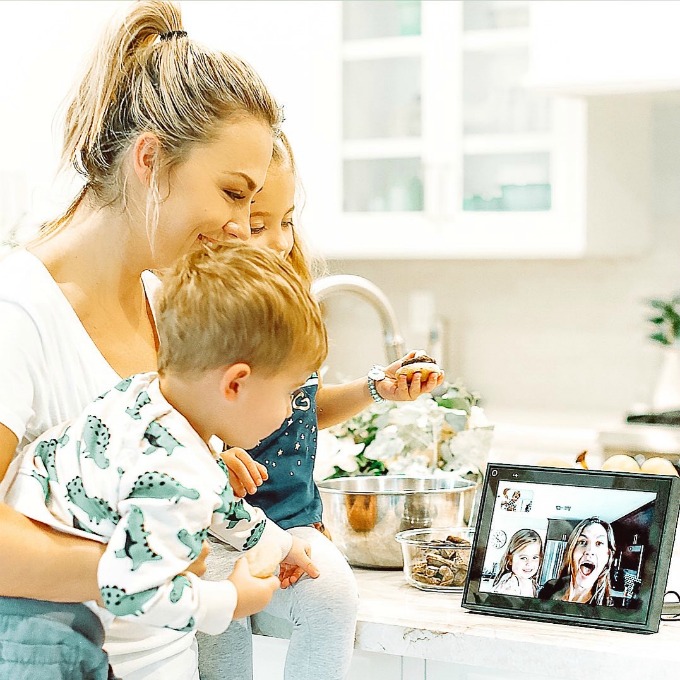 Portal from Facebook: Connecting Families
There are a lot of cool things about Portal from Facebook, but I think the most important feature is the Smart Camera. If you have ever tried to have a video call with a group of grown ups and kids, you know that kids aren't very good at staying in frame after the first few seconds. One of them will walk to the other side of the room, dancing back and forth to answer questions, and the other one will run in and out of the room to grab their favorite book or new shoes to show off. The Smart Camera automatically pans and zooms to stay with the action. It keeps everyone in the frame and even widens to include people when they enter the room.
Portal from Facebook was perfect for our virtual baking party, because we didn't have to worry about standing in one small space while we were baking. We were able to move about the kitchen freely, and the Portal from Facebook Smart Camera captured all of the fun.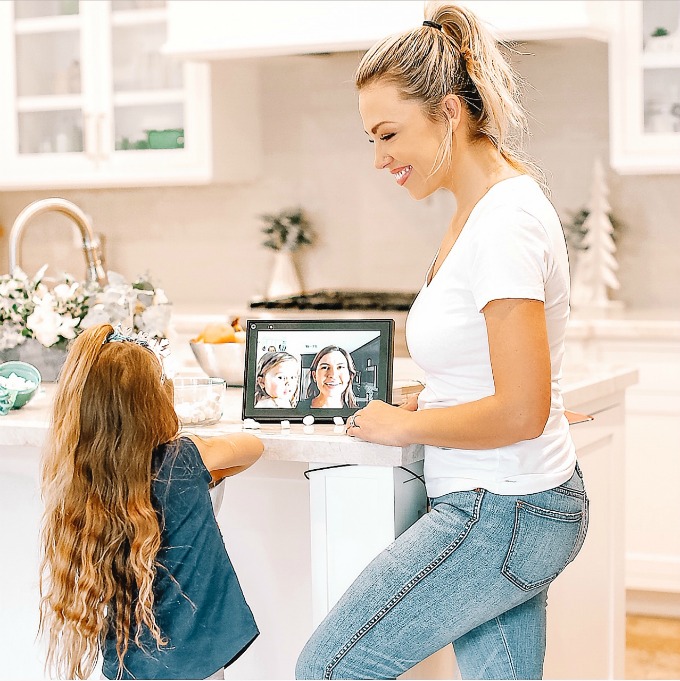 I'll be using Portal from Facebook to connect with family all holiday season. You can use Portal to make calls with Messenger or WhatsApp if you want to call someone who doesn't have it. Portal also has Alexa built in, so you can control your smart home, play music, check the news and traffic, and more  – all hands-free! And when I'm not actively using Portal for calls, I like to turn on the Superframe and display Facebook and Instagram photos. Just another way to make my family feel a little bit closer.
Check out Portal from Facebook here. It makes a great holiday gift for your friends and family (and yourself!).
Jessica  — Mom of Sophie & Jake