The sun is out, the birds are chirping, and you can really tell that Spring is just around the corner! What has really added to that spring feeling, is the events I attended with the kids, leading up to the premiere of Sony Picture's Peter Rabbit, in theaters now!
Living in Los Angeles and being in the entertainment industry for years definitely has its perks. Although it's a bit different now that I'm a mom. I've exchanged the guest appearances at night clubs and fancy dinner parties with Kyle for children's movie premiers and events! It's definitely been a change of pace for me, but I wouldn't have it any other way. Seeing Sophie's face light up at these events is better than anything I could ask for.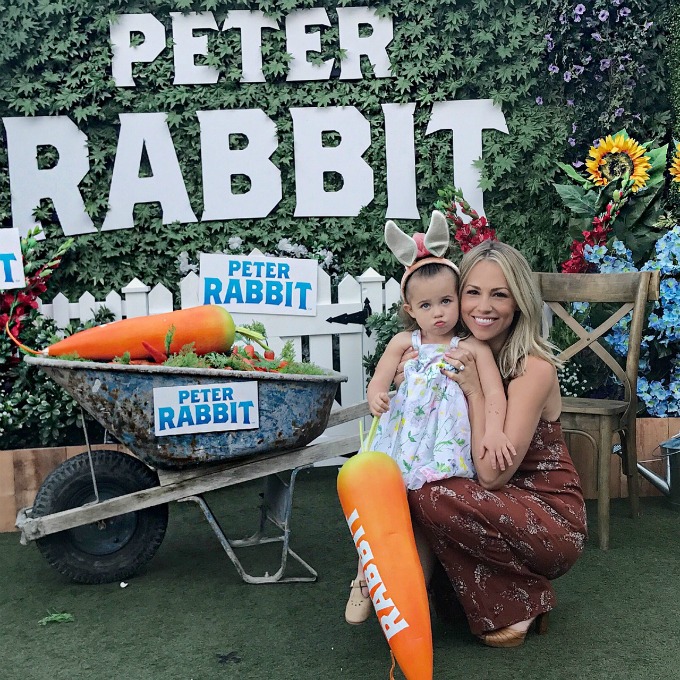 Peter Rabbit Movie Premiere
This past week, Sophie and I were lucky enough to attend the first Peter Rabbit event hosted by the Millennial Mamas at the London in West Hollywood. The event was tea party themed, complete with tea cups and themed finger foods! Peter Rabbit himself even made an appearance. Sophie could not have been more excited to meet him, and I couldn't have been more happy that she wasn't afraid of him! Everything was beyond perfect and really made us excited for the movie that we got to preview after the tea party.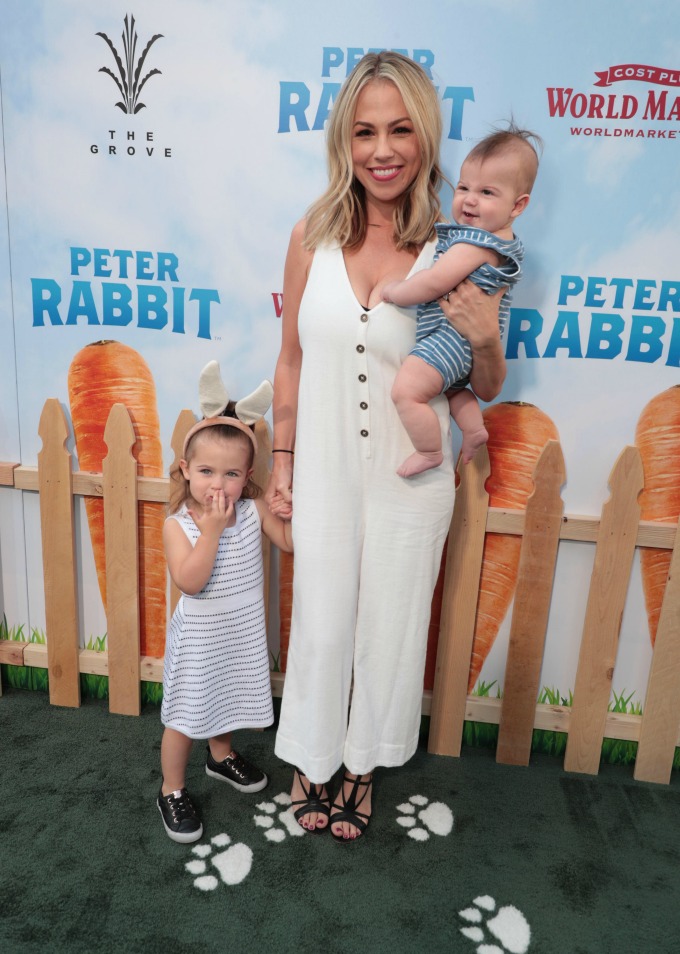 The next morning we went to the second event we were invited to, the official premiere of Peter Rabbit at The Grove in LA. We were even able to walk the red carpet along with the stars of the movie. We were so grateful to have been invited to these amazing events, and it made it so special for me to be a able to include my children. She may not know how lucky she is now, but I'll be sure to show Sophie plenty of pictures when she's older, so she can see all the amazing things we did together.
If you haven't already, be sure to check out Peter Rabbit, in theaters now! It's a great movie for the whole family.
Jessica  — Mom of Sophie & Jake