Do you have a name yet? What a LOADED question! Both my husband and I knew that choosing a name for our first child would be tough. We've had years to discuss hypothetical names, but when we found out we were having a baby, a bunch of those "maybe this name…" ideas went right out the door.
Lucky for us we had several on a short list for boys and one definite girl name we loved. So as luck would have it, we're having a boy….and that list has gotten longer…and longer.. and longer. Add to that the mistake of telling different people ideas and getting the dreaded response of, "you like THAT name?!?!" the pressure just seems to be increasing.
As we're starting to get the nursery together and trying to get a feel for what direction we want to go with décor, it's harder than I thought it would be — not getting hung up on a name or lack there of. I know friends want to do personalized gifts as we are nearing our date, plus I really want to put a personal touch to the nursery, but we're just not quite there. However, one nickname that has definitely started is "baby Hahn." THAT we do know we like and are so excited that our very first personalized baby item is also his first baby blanket!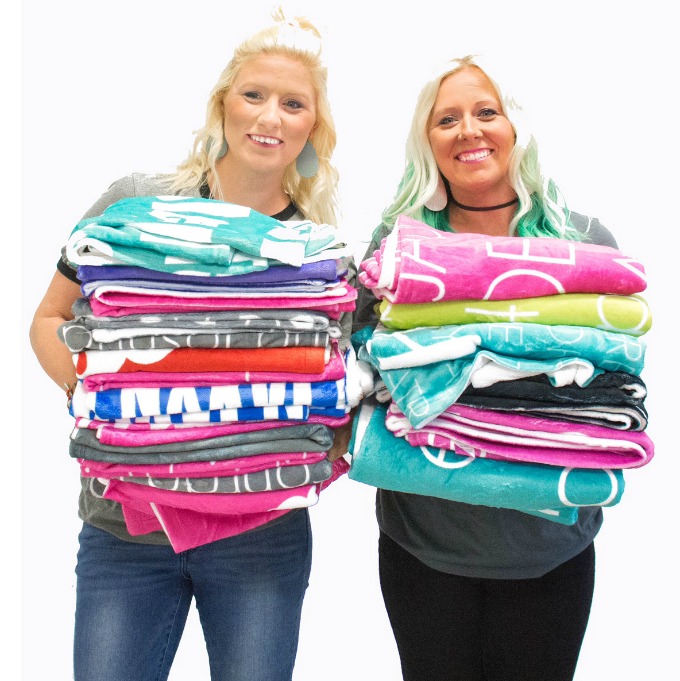 The amazing gals over at Highway3 created the most adorable personalized blanket for our little baby Hahn. Their products are perfect for fun gifts with a cool modern design. And what's better than supporting other hard working creative moms who are from the midwest, no less!
Thanks to Erin and Trisha for helping a mama out and getting the ball rolling on her first nursery!
Caitlin — Mother To Be