My most favorite makeup accessory for the holidays is creating the perfect red lip. I have always love the color of red, but applying it to your face can be tricky. Although it may look effortless, finding the perfect shade of red can be difficult.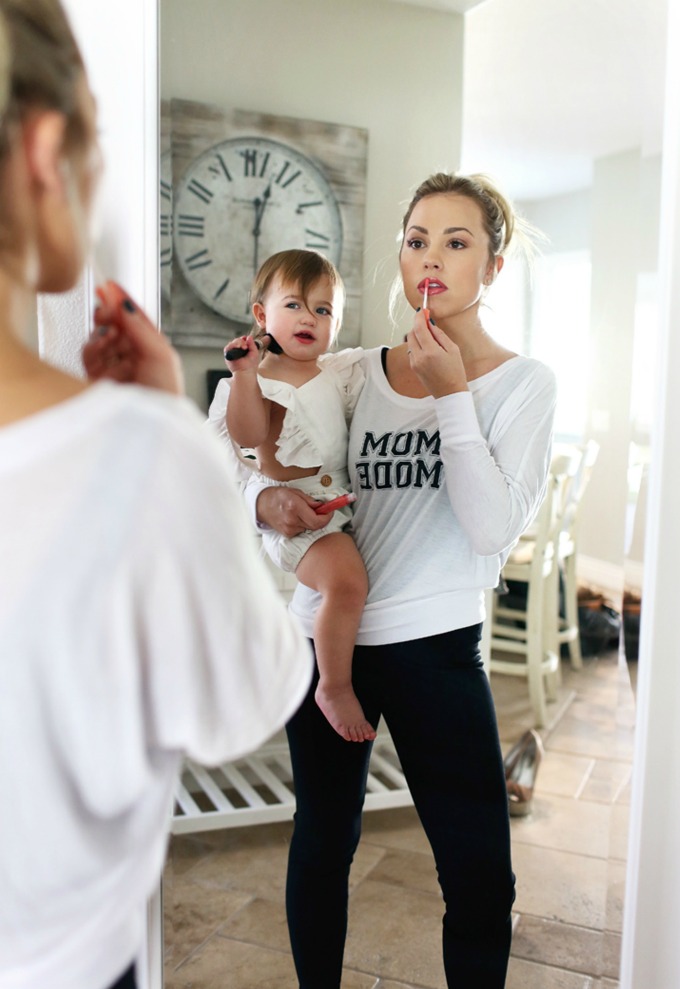 The Perfect Red Lip
To find the best shade for you, make sure you understand what your undertone of skin color is. However light or dark your skin is will generally fall into a category of either warm (yellow or olive), cool (red or pink), or neutral. If you have a cool undertone, find a red with some pink in it, and if you have a warm undertone, find a red with a bit of orange in it. If you're confused, just kindly ask the ladies at any department store makeup counter!
For the perfect red lip start with using a lip balm to moisturize your lips. Make sure to outline your lips to keep the color from running. Look for a lip liner that is close to the color of red that you have chosen. Now it's time to apply lipstick — don't be afraid to pack it on. Red is dramatic and that's what you want when creating the perfect holiday lip. For a finishing touch, try using a little bit of lipgloss to finish off your perfect red lip.
Marisa — Mom of Mikey