I love making ice cream at home. It's always a little more special when you've made it yourself. If you haven't tried making your own ice cream, because you don't have an ice cream machine, there are a lot of great no-churn ice cream recipes out there that you need to try. This week, I'm using my favorite Co Cu Luxx Extra Virgin Olive Oil with CBD to make no-churn olive oil ice cream.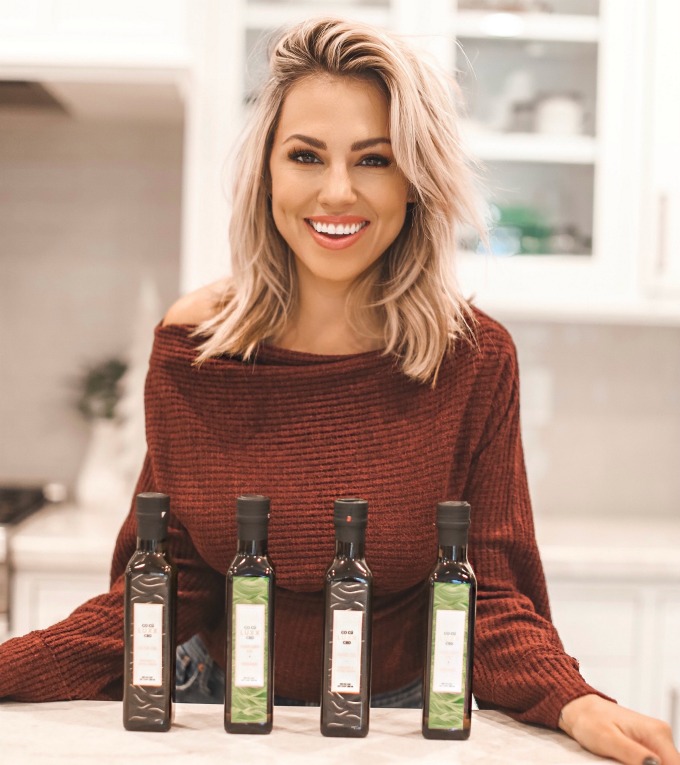 Olive Oil Ice Cream Recipe
When you are making ice cream, you want to make sure you start with high-quality ingredients. With extra virgin olive oil, there is a real taste difference if you aren't using really great olive oil.
Ingredients:
No Churn Ice Cream Directions
To get started, combine your condensed milk, vanilla extract, and olive oil in a large mixing bowl. You won't be churning, but you will be mixing! Whip your heavy cream until you have stiff peaks.
You are going to add the whipped cream into the mixing bowl with your milk mixture. Start with about 1/3 of the whipped cream. Mix it in carefully, you don't want to deflate the whipped cream or over mix. Once you have that incorporated, carefully fold in the rest of your whipped cream.
Next, move your olive oil ice cream mixture into a loaf pan and cover it with plastic wrap. If you don't have a loaf pan, that's perfectly fine. You can use a bowl or even a food storage container, but a metal container is best for a really good freeze. Put your ice cream in the freezer for six to seven hours until it's firm.
Pull it out of the freezer and scoop it out to enjoy. No-churn ice cream gets melty faster than the ice cream you buy in the store, so don't leave it sitting out too long.
Jessica  — Mom of Sophie & Jake