Is fall in the air where you live? It still feels like summer here, but I'm starting to get excited for all things fall. Orange leaves. Pumpkin spice. Scary movies. I'm ready for all of the fall fun. Netflix has a new scary movie for families coming out in September that looks really great and is based on a book by J. A. White.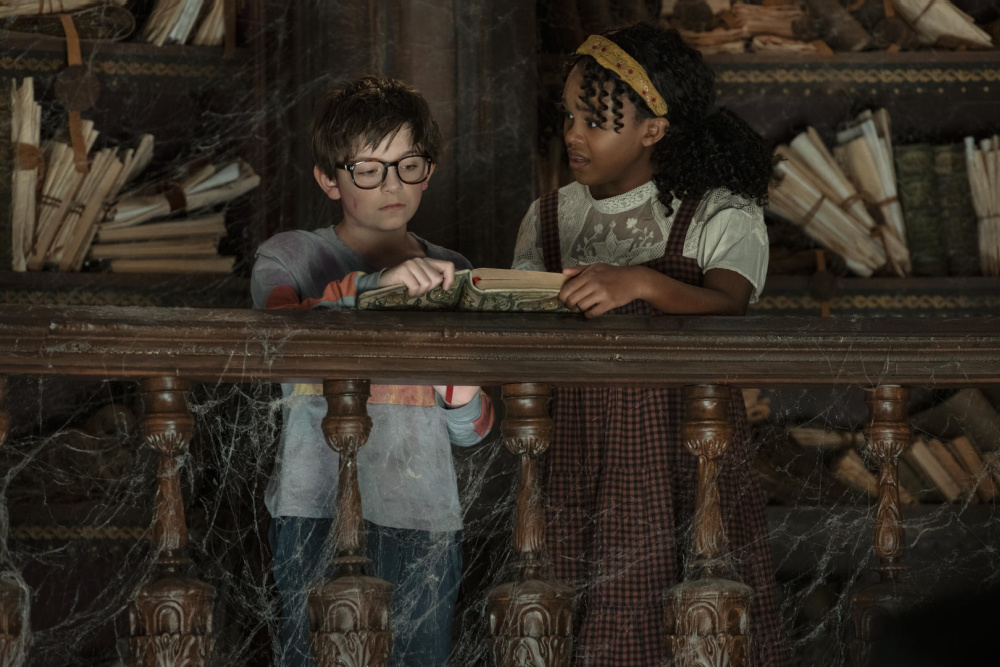 Nightbooks
Here's the set up. Alex, played by Winslow Fegley, is a creative kid with a strong passion for writing scary stories. But he's labeled weird, faces rejection, and swears he'll never write again. This is where the story gets interesting. An evil witch, played by Krysten Ritter, captures him in her magical apartment in New York City and demands that he tell her a new story every night if he wants to stay alive. Trapped inside the apartment, Alex meets another young prisoner named Yasmin, played by Lidya Jewett, who has learned how to survive the witch's wicked whims. With Yasmin's help, Alex must learn to embrace what makes him unique — his love for scary stories — and rewrite his own destiny to break them free.
This movie is pretty high on the scary scenes, and a little intense, so it's probably not a great fit for young kids. But if you have older kids who like a good scary story, this will be a fun movie night adventure.
Check out the Nightbooks trailer here:
Nightbooks is dropping on Netflix on September 15th, so make a note on your calendar and get ready for some scary fun!
Jessica  — Mom of Sophie & Jake