Now that Thanksgiving is finished, it's all about Christmas at my house! Our decorations are up, Christmas jammies have arrived, and I've created a list of all the great Christmas movies I want to watch this year. Thankfully, Netflix is making it easy with great movies and shows for everyone in the family.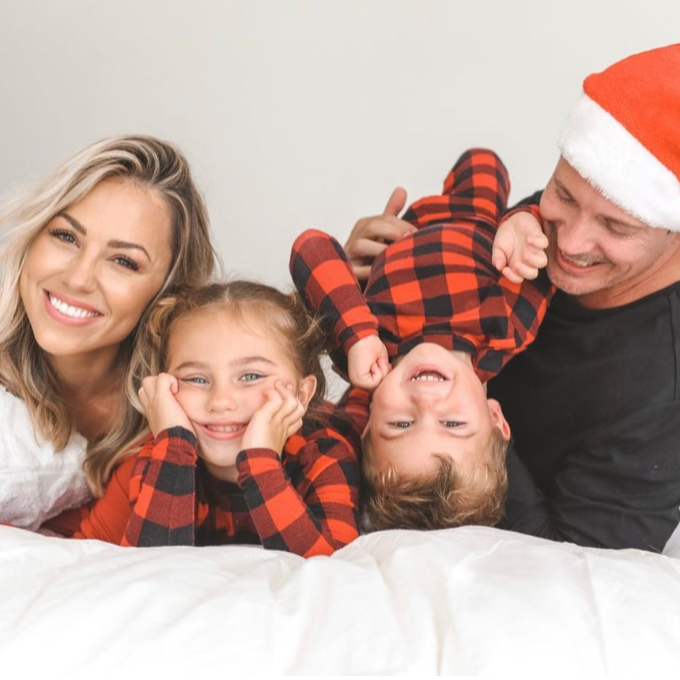 Netflix is Here for the Holidays
Here are a few of the fun holiday titles coming to Netflix in December that you can enjoy – with your kids, for an at-home date night, or even by yourself.
Angela's Christmas Wish: a heart-warming tale of a determined little girl who sets out to reunite her family in time for Christmas. Based on characters from Pulitzer Prize-winning author Frank McCourt, it is a tender and funny story about the importance of family and togetherness. (December 1, 2020)
Chico Bon Bon and the Very Berry Holiday: When Barry the Berry Bear doesn't show up to deliver the traditional Blunderberry Cakes on Blunderberry Day Eve, the Fix-It Force kicks it into high gear to save the town's most magical holiday! (December 3, 2020)
The Great British Baking Show: Holidays: Season 3: eight returning bakers will vie for the holiday crown as they race to make wondrous winter treats. (December 4, 2020)
Mighty Express: A Mighty Christmas: Mandy Mail must deliver a load of late Christmas letters to the North Pole, then all the trains join in to help Santa deliver the presents during a big storm. (December 5, 2020)
Ashley Garcia: Genius in Love: Christmas: A holly, jolly gathering takes a strange turn when Ashley bumps her head and gets a glimpse of her near-distant future with Tío, Tad, Stick and Brooke. (December 9, 2020)
A Trash Truck Christmas: When Hank finds out that Trash Truck doesn't know what Christmas is, he sets out to show him and their friends what the magical holiday is all about. And luckily for Santa, the friends are up to speed just in time to help save Christmas. (December 11, 2020)
And if you haven't already started watching holiday movies, here are a few things that dropped in November you will want to catch before Christmas:
Holiday Home Makeover with Mr. Christmas: Equipped with lights, garlands, and enough tinsel to blanket the North Pole, Benjamin Bradley and his team of elves work around the clock to bring holiday cheer to families and communities deserving of a home makeover for the most joyous time of year.
The Princess Switch: Switched Again: This is the follow up to a Netflix original that dropped last year. Look out for a third look-alike who is sure to cause some trouble.
Sugar Rush Christmas: Season 2: This competition series challenges bakers to create holiday treats that look festive and taste amazing — all against a ticking clock.
Dash & Lily: A whirlwind Holiday romance builds as cynical Dash and optimistic Lily trade dares, dreams, and desires in the notebook they pass back and forth at locations all across New York City, finding they have more in common with each other than they would have expected. The series is based on the young adult book series Dash & Lily's Book of Dares from the New York Times bestselling authors Rachel Cohn and David Levithan.
Check out the full list of holiday movies and shows on Netflix here. Happy viewing!
Jessica — Mom of Sophie & Jake