Hey gorgeous mamas! Straight out of the lakes & woods, here I am! Or at least that's how I like to view myself. My name is Tasha Hetke and I am a Certified Boutique Skincare Designer and the founder/owner/formulator of NATIVE2NATURE skincare. I absolutely LOVE nature and all that it has to offer … aside from ticks and mosquitoes!
I am the type of gal who enjoys doing yoga on a patch of moss, foraging for wild berries in my backwoods and kayaking around bogs to find pitcher plants and loons to awe at. I feel that it's so important to slow down (whenever given a chance) and enjoy contentment in the little things, whether that means soaking in your child's laughter or feeling the bark on an old oak tree.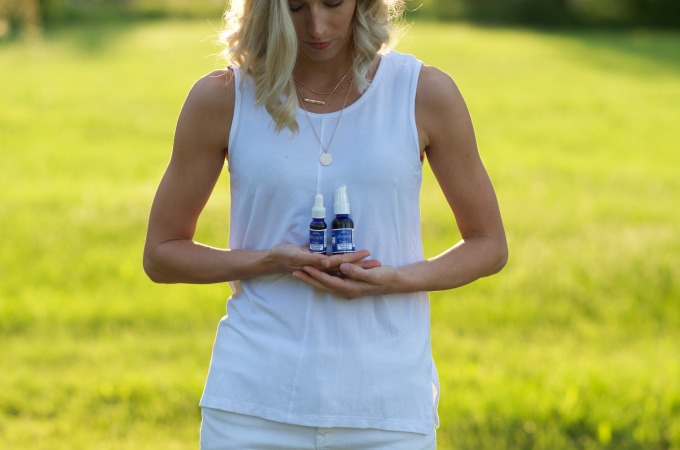 Native2Nature
NATIVE2NATURE skincare is a brand that focuses its energy on people who not only love the outdoors, but also find themselves outside on a frequent basis. The branding values focus on positivity, quality sourcing from the best of the best, making a difference, and good customer service. 10% of all profits go to non-profit organizations to help END sex trafficking.
I created this brand because I was struggling to find a skincare line that fit my outdoorsy lifestyle. I was not interested in a 7-step skincare routine (too time-consuming for my busy lifestyle), yet I still wanted to nourish my skin with high-quality ingredients that have been proven effective to protect and restore my skin from the outdoor elements. Let's just say, NATIVE2NATURE's design absolutely nails this! Whether you are going to the beach with your babes, BBQ-ing with the neighbors, boating with family, or tending to your garden, this serum is designed with YOU in mind.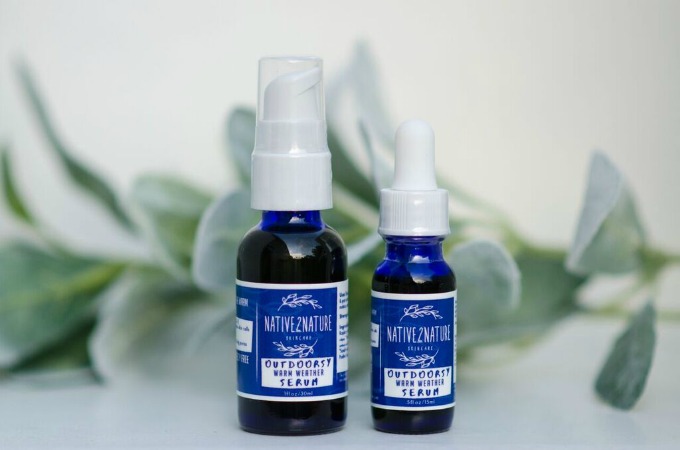 This summer's launch product, OUTDOORSY warm weather SERUM, is a beautiful blend that works as a protectant and restorative agent against the outdoor elements of the warmer months (60-100+ degrees). This serum is high in Omega-3s, meaning that it will absorb quickly and won't clog your pores. 95% of the ingredients are organic, fair-trade or wild-harvested. No synthetic ingredients are used; NATIVE2NATURE uses ingredients that are truly native to nature! This serum is also completely safe for mamas who are pregnant and for kiddos 6+. Because this blend has essential oils in it, I would stray from application on small children, but would be more than happy to omit the essential oils for your little ones if you were to reach out and request.
Use promo code: SLEEPLESSMOM (for 20% off your first purchase!)
Click HERE to get yours!
Promo code will run through September 10, 2018.
During the month of September, NATIVE2NATURE will be launching their next newest product, 'OUTDOORSY cool weather SERUM'. This serum acts as skin support for the cooler months for those locations that get 60 degrees and under during the daytime. The cool weather serum is great for anyone who has drier skin as well as find themselves outside combating natures elements frequently during the cool weather. For anyone who subscribes to the 'skincare tips & tricks', I will be sending you an exclusive discount for the cool weather serum!
I inspire to be a mother someday; I truly feel it's one of my main callings and why I have been led to the Sleepless Mom blog. One of my 'whys' for creating a natural skincare brand was to allow outdoorsy mamas to love on themselves with incredibly well-sourced skincare ingredients, so that when makeup is not on the morning menu, your skin can look and feel just as vibrant and energized as your kiddos do!
Can't wait for you to indulge in the serum!
– Tasha with NATIVE2NATURE