Every year I feel like I tell myself the same thing. We are just going to make this year simple and joyful. Repeat, I will NOT let the stress of the holidays take over, I will not let the stress take over. I will get my shopping done early, I will have nothing to do the days before Christmas but sip hot cocoa and admire my decorated house and my children, and make time to talk with my husband in our flannel pajamas about everything wonderful….I am going to be a Lifetime movie.
OKAY! Uh….
Well, here we are, scheduling events, wondering if anyone would be offended if we don't show up, desperately trying to remember what we did last year in order to coordinate evenly swapping the "every other year" deal between families, then feeling OBLIGATED to go to an event even if we don't want to. I still have not started shopping, but I did start decorating on November 1st. Too early? Nah, I love decorating! I even started singing Christmas carols while doing it. The start to my own Lifetime movie Christmas 2018.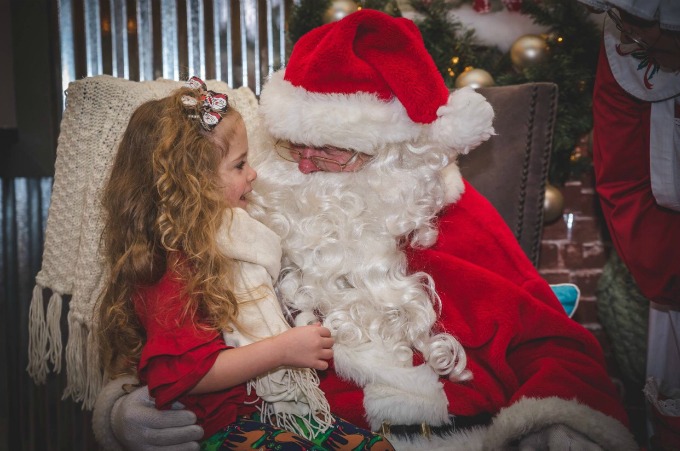 My Own Lifetime Christmas Movie
Okay, so how DO YOU do it all? Well, I don't think you can. If you can, tell me your secret. Then admit to me that you are not on some sort of mood altering medications. Then tell me what that is! Ha, totally kidding. I drink wine, all good.
One thing I really need to focus on is MY family. My everyday, my joys, my husband and our wants and needs.
I think we all need to step back and take a good look at our children and remember what they are going through this time of year. Their little minds are completely blown by the pure magic of this time of year. Pure and simple joy. If you were to just embrace a fraction of that simple joy, imagine how much happier you would be around the hustle and bustle of Christmas! I'm telling myself this, too.
In my last blog post, I wrote about our new house and all the projects we have in store. Let me tell ya, I've been hustling since moving day. My girls are in school, so it's just me and the little man holding down the fort all day. A couple days ago I just sat with him and relaxed for a moment. His eyes lit up and he said, "Mom are you just hanging out with me?!"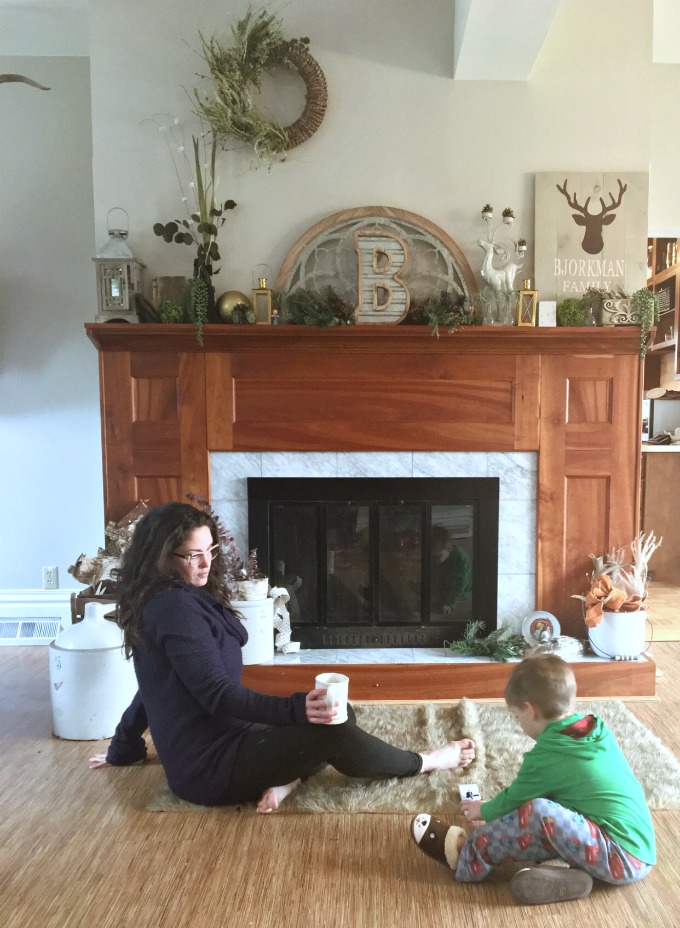 I felt so horrible and thrilled at the same time. That's all he wants is his mom. So simple. And here I've been so overwhelmed and busy with our projects I neglected to just take some time to just hang out!
There is going to come a day where all my babies lose a touch of the magic of Christmas and will not be as ecstatic to just hang with me. I better listen to myself and do simple and joyful. ENJOY every sweet little thing they say, even if it is their Christmas list for the 87th time!
Eeeekkk, I seriously LOVE Christmas, even with the stress.
I'm so excited for Christmas in our new home, I love my formal living room and can't wait to overload that room in Christmas decor! I want it to look like Christmas actually threw up in that room. Pine cones, burlap, garland, ribbon, candles, Santa, reindeer and sparkling things galore!
I think this is going to be the best Christmas yet!
Lynnaya — Mom of Elly Mae, Ava, & Eli