We got a farmhouse y'all! I'm about to make all those years of binge watching HGTV shows put to some good use. Our closing took 60 days but we are finally in our forever home, and let me tell you… it feels like all the projects are going to take forever!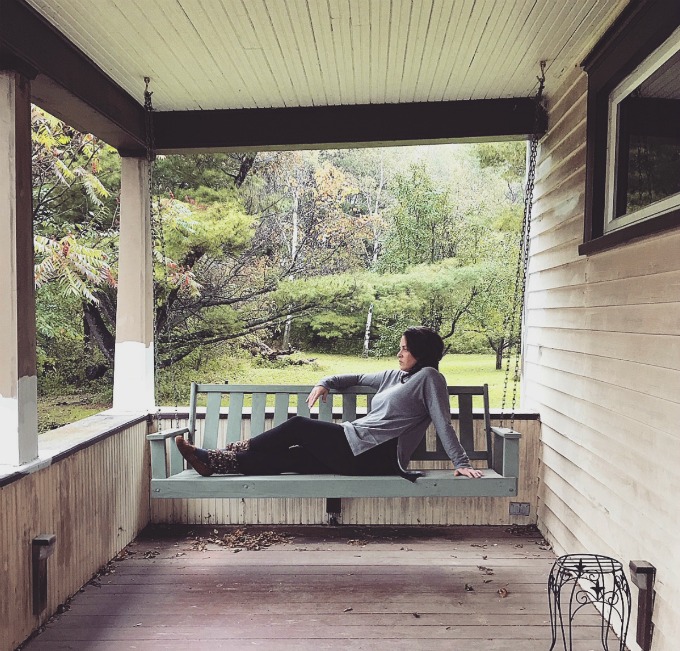 Moving On
We knew ten minutes into our first showing at this beautiful house that we needed to make an offer, and FAST! The original fabulous woodwork, the crown molding, the tall ceilings, the floor to ceiling cabinets, and the park-like yard that this house sits on would make the top five of Joanna Gaines finds for sure! She is totally my spirit animal, now only if I could get her here for a cupcake, all my dreams would come true.
Okay, let's be real, moving sucks!
I'm finding muscles I didn't even know existed. I mean, love that beautiful staircase, but damn my butt is on fire! Three of the bedrooms are upstairs so you can imagine all the trips up and down, hauling the kid's stuff. The other day I forgot to put socks on and literally just said forget it, I couldn't bear to do the stairs one more time. The sides of my hips have muscles I guess, and boy are they mad at me!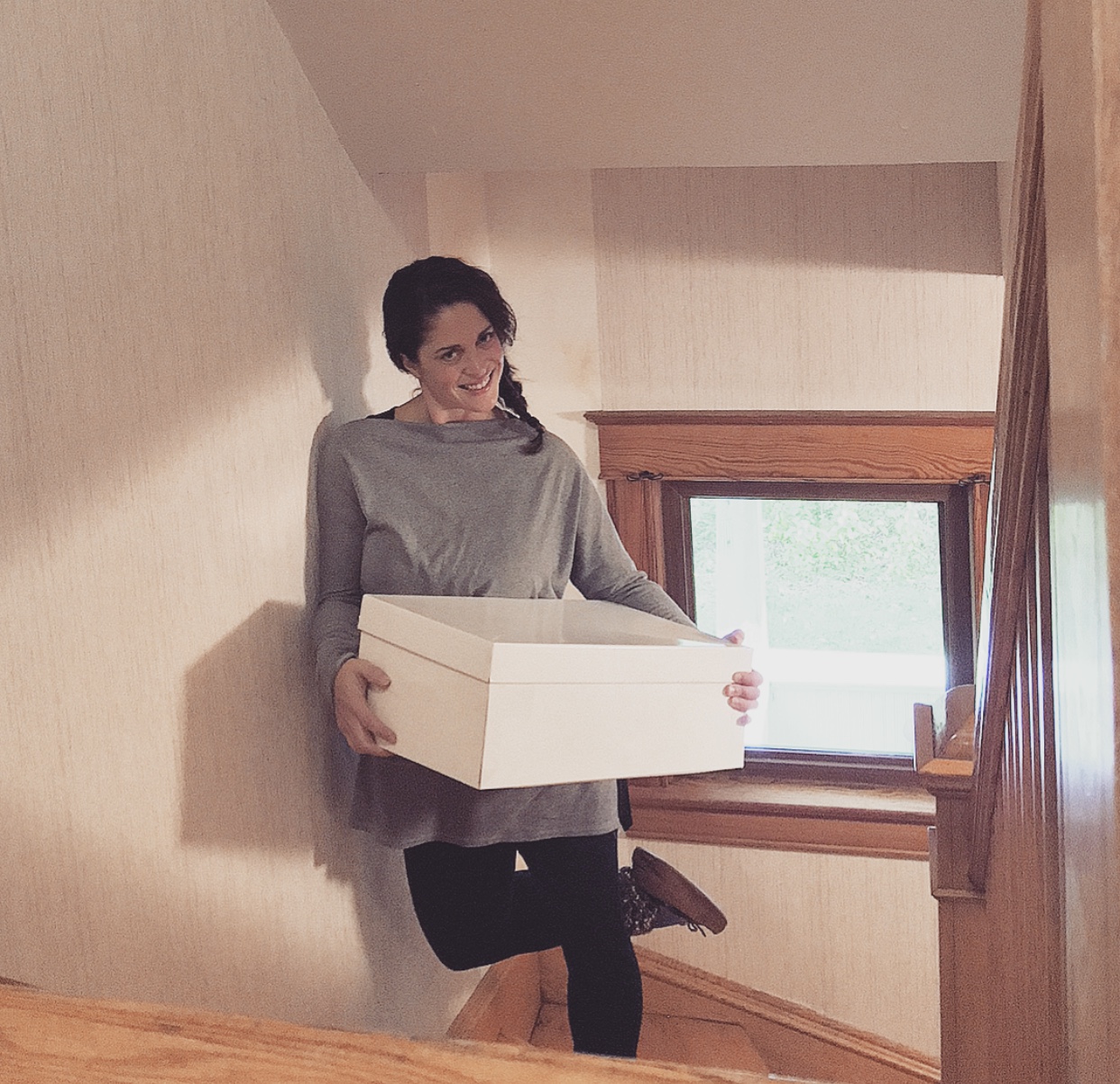 Besides all the moving we did for five people, I had to clean this new house and the old place. I can't even begin to describe to you how incredibly dirty our new home was. I spent two solid days cleaning prior to moving day at the new place, and I only could get the kitchen, bathrooms, one of the living rooms, and the master bedroom done. It was so bad! We have been here for a week and I'm still scrubbing away! I might be a tad OCD, but I couldn't imagine laying any of our stuff on who knows what was left behind.
We knew we were moving into projects, kitchen renovations, and new paint on everything, but I had no idea how dirty the house would actually be! I found old baby/toddler toys under the old radiators (and their children are well beyond those years), I mean come on!
Just to paint you a picture on how time consuming the cleaning has been, it took three solid hours to clean the upstairs shower, yup, just the shower. I'm sorry toddler, can you just keep yourself entertained while I scrub away?
Our new home, although built in 1915, is in remarkable shape, the bones of her anyway! We were so excited to find this property and the house. Totally feel like we were in the right spot at the right time. This house was waiting for us, and she is just what we needed.
We will be busy, but it's all a labor of love. During my second night of cleaning here, I had a moment with our old gal, I saged the house and took time to let her know we are here now and that we will be restoring all her natural beauty. I find myself walking through the formal dining area and towards the back of the house smiling often, it just feels great here. Maybe it's the extra tall ceilings that make me feel skinnier and smaller, I love that!
Honestly, though, we've all slept amazing and absolutely love the feeling of our new home. It just fits.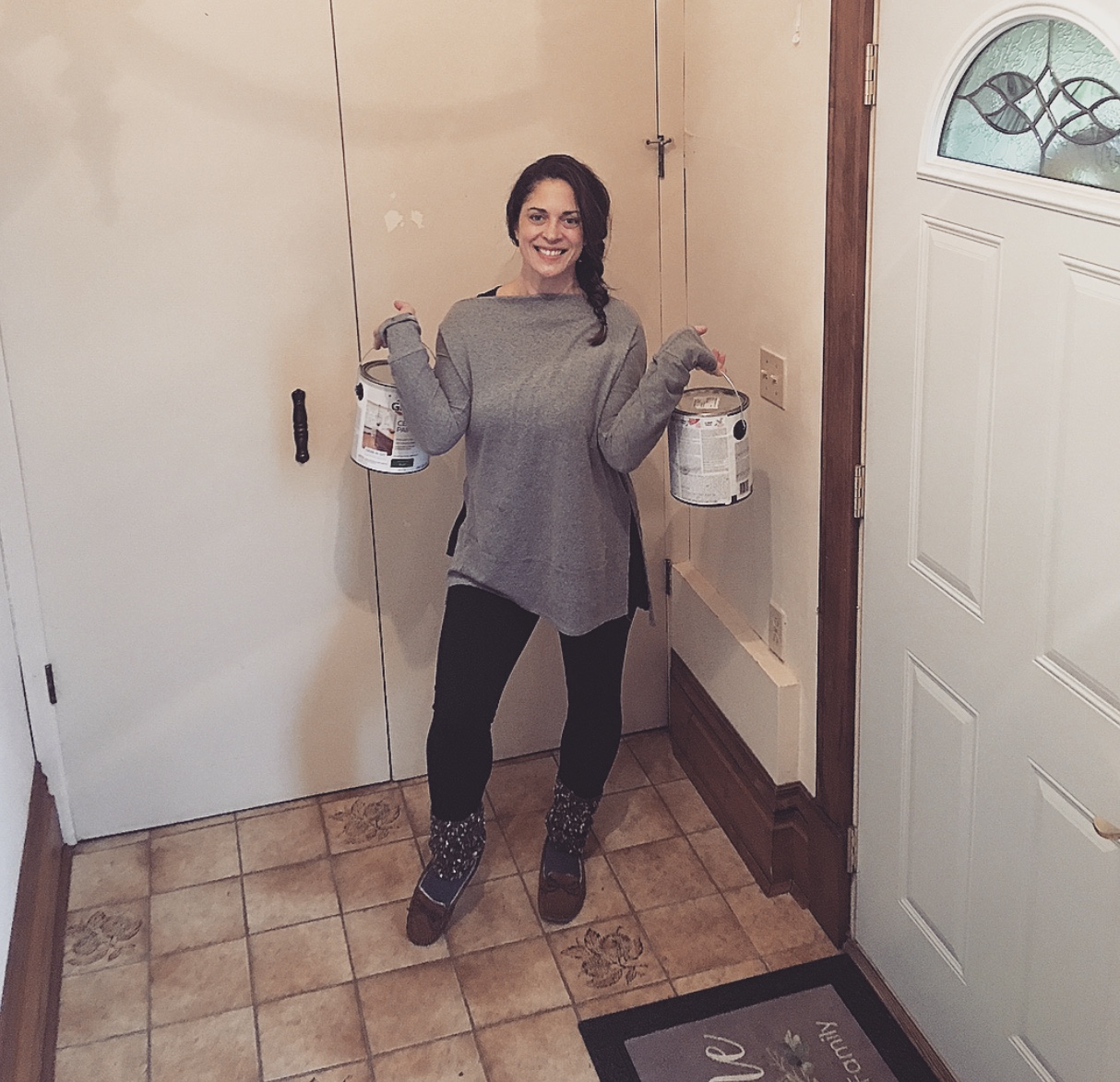 My Ava loves the fact that she has three apple trees and a plum tree in her yard. She said trees are so great, they provide life for the animals and give us food, too – smart little nature lover that one.
Our kitchen will most likely be our first job to tackle. The cabinets are due for a much needed face lift. Every wall will need paint, as will the entire exterior of the house. We have plans for a front porch and we will be renovating the fireplace, some floors, and more.
Wish us luck on our new adventure, we will need it!
Lynnaya — Mom of Elly Mae, Ava, & Eli