I would like to introduce Moon Child, a newly launched organic and ethical kidswear brand. Moon Child offers comfortable, casual and unisex clothing for kids ages 1-6 years old.
I'm loving the style, patterns and prints that they have to offer! I love that my little guy is able to explore while getting dirty and looking cute in his durable organic clothing.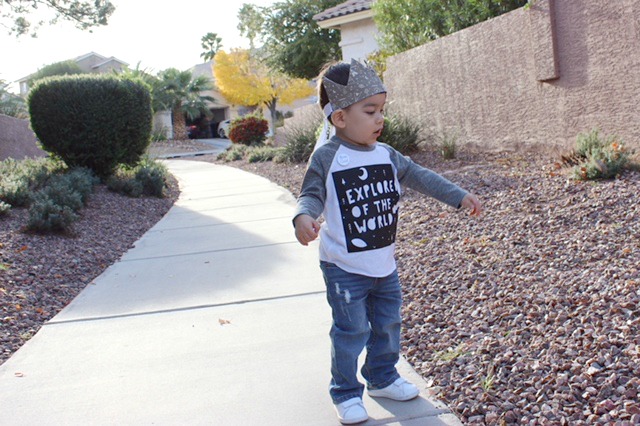 Moon Child
Organic and ethically produced clothing is one key ingredient to ensure that our very own planet earth becomes a sustainable world to live in. With this company paying decent wage in a fair trade workshop in India, pieces are then hand made in England and in the USA. They aim to one day become a full-fledged organic kidswear brand.
If your child loves to explore and be adventurous, they provide clothing to fit that lifestyle. Go to www.moon-child.co.uk for great pieces of clothing for your active little one. The company is easy to work with and fast with shipping!
Marisa — Mom of Mikey