A big question that comes up all the time with moms is the phone question. When are your kids getting a phone? What kind of phone? What rules are going to come with the phone? How are you going to use the phone (or NOT use the phone)?
The big reason a lot of parents consider phones, even for younger kids, is safety. We want our kids to be able to call us anytime, and we want to be able to know exactly where they are if something goes wrong and they don't pick up a phone call. On the flip side, the big reason a lot of parents are concerned about phones, especially for younger kids, is safety. They don't want them on social media. They don't want them having unfettered access to the internet. They don't want them being contacted by someone they don't know. The Moochies phone watch solves BOTH sides of the safety question.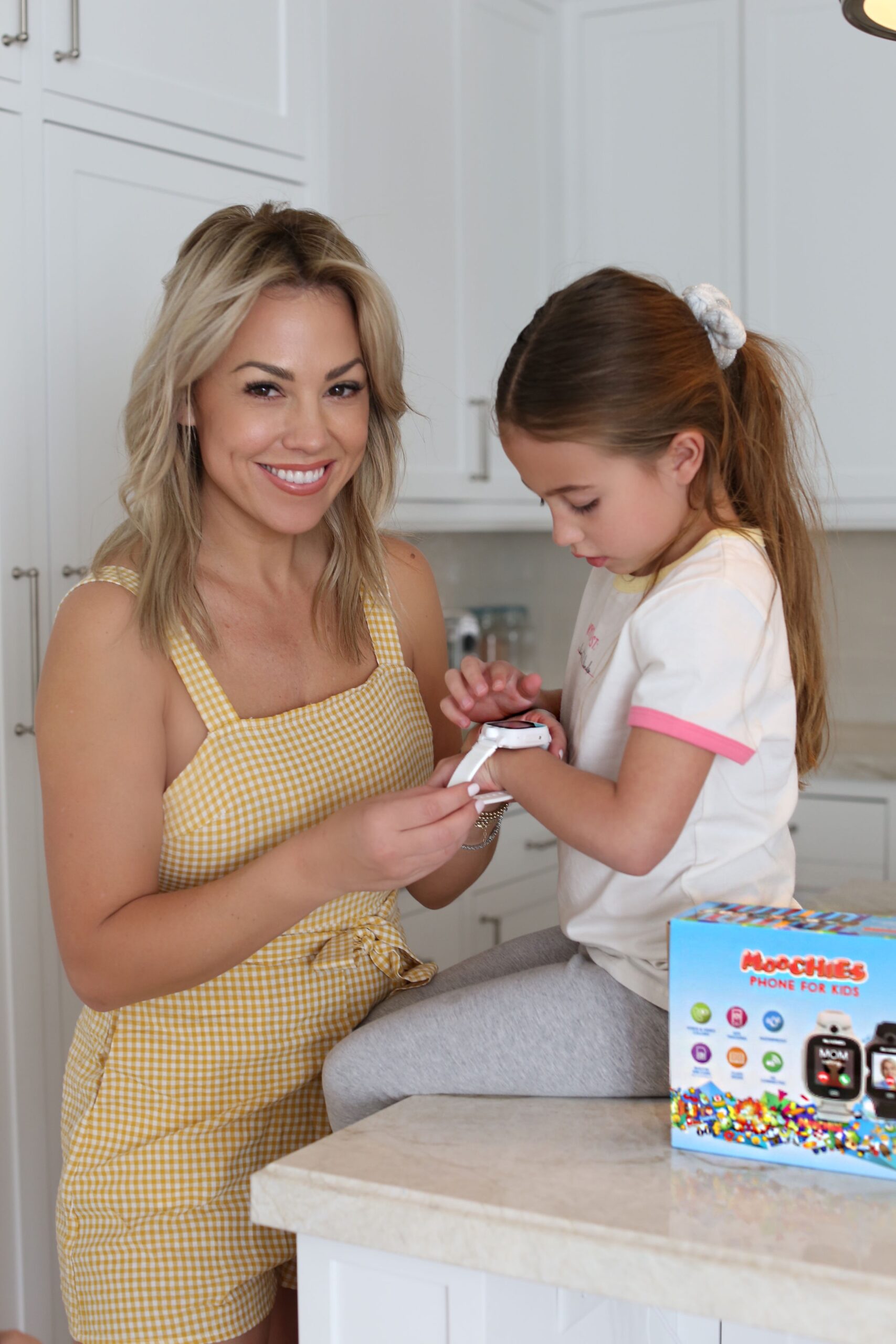 Moochies Phone Watch For Kids
I love the Moochies phone watch, because instead of a regular phone that you are adding a bunch of apps and controls to that will hopefully lock it down and turn it into a kid-friendly device, it's made with kids in mind first and only has the features that parents and kids need to stay in touch – phone and video calls with a specific list of people, text and voice messaging with a specific list of people, and an easy to use SOS button for emergencies. This is exactly what I need for Sophie.
I also love that it's actually a watch. Kids lose, basically, everything. A phone that has to be turned on and off, left in a backpack, checked in with a teacher, is easily set down and walked away from is just asking to get lost. A watch can stay on your kid's arm all day and is much less likely to disappear. Plus, it's waterproof, so you don't have to worry about rainy days or sweaty recess fun. You can also set up alarms on the watch for your child to help them stay organized and set up "class time" on the phone where only the SOS feature will be accessible to make sure there are no distractions during learning time.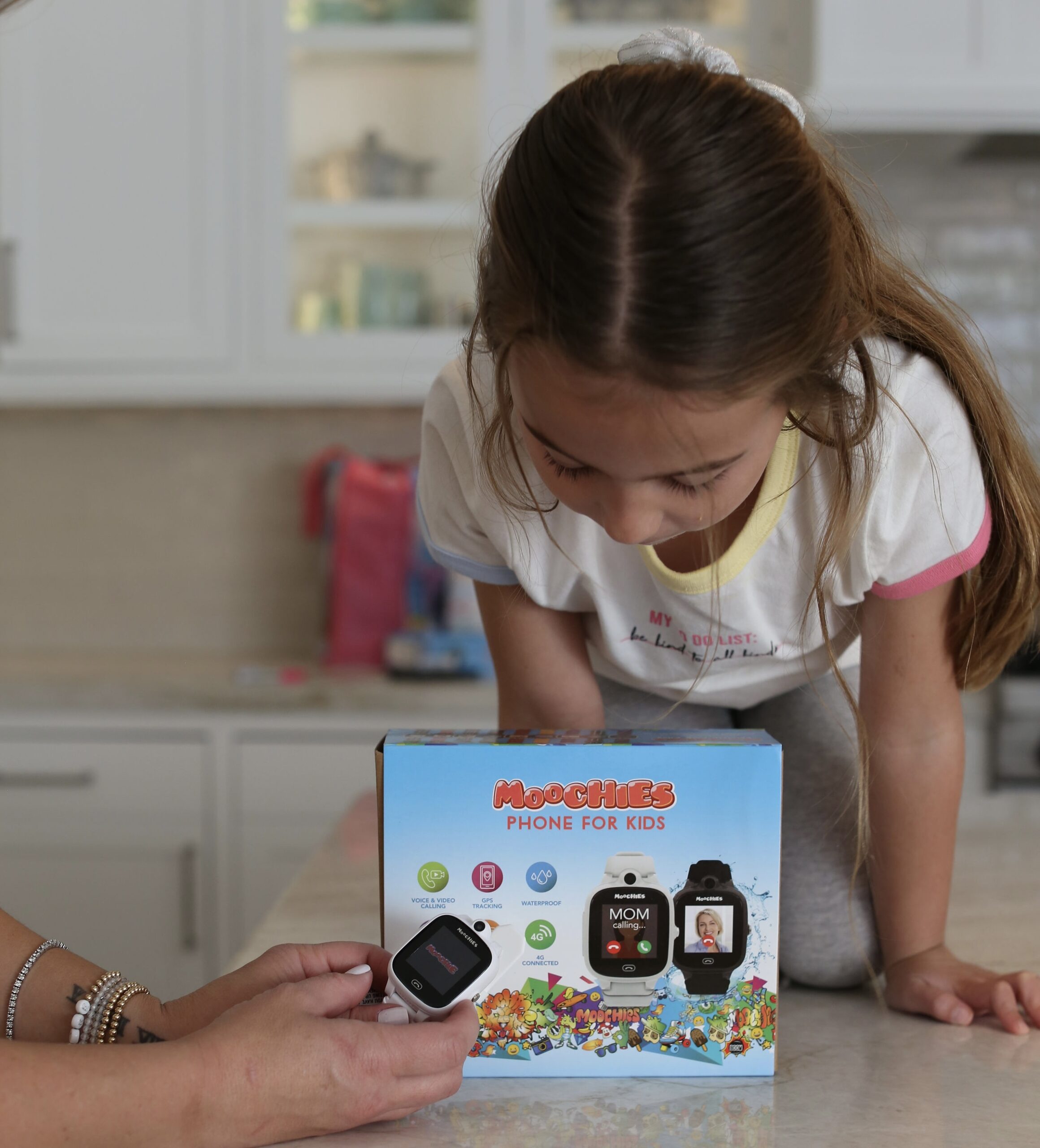 With the Moochies phone watch, I have an app on my phone that allows me to control a list of contacts that can be used with the phone watch, check in on my child's GPS location, set up an agreed-on safe zones so the phone watch will send me an alert if my child wanders somewhere they aren't supposed to go, and more.
The Moochies phone watch is great for kids and you pay for your SIM access as you go, so you won't get locked into a contract.
Jessica  — Mom of Sophie & Jake