Those used-to-be-simple appointments that I took for granted pre-baby are so difficult these days. I'm talking about any little thing I can do to help me feel attractive and pampered. (Not saying all moms need this, but it does make me feel a little polished….pun intended. 🙂 )
Then I heard about Mommy's Retreat. I swear, the gals who thought up this place are genius!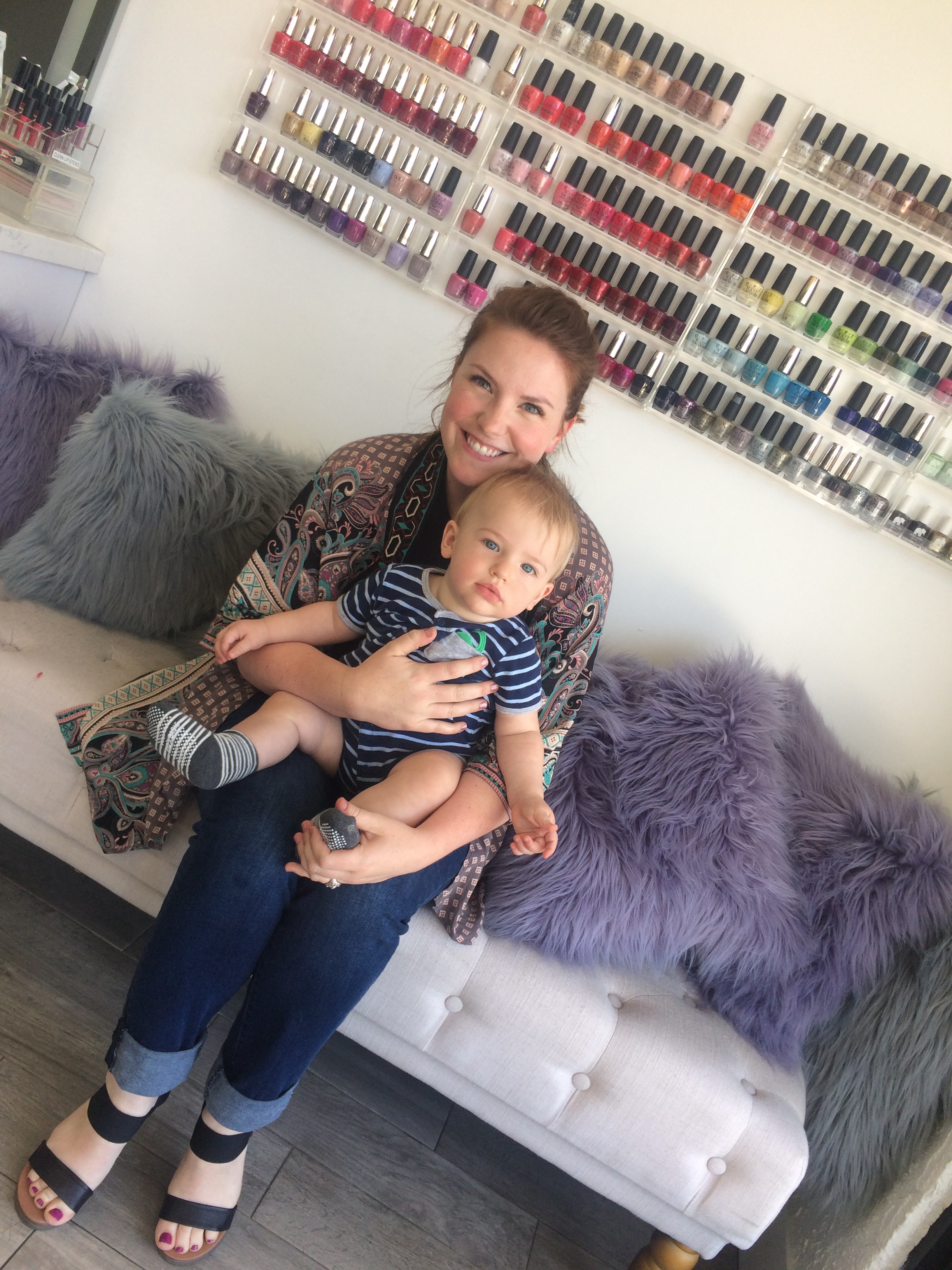 Mommy's Retreat
While I sit and get a much needed manicure for a wedding I'm soon to be in, they watch Odin! I don't have to wrangle a sitter or hope my husband can be home early. I made my appointment, let them know Odin's age, and then when the day came along, strode into some serious me time.
Their staff is amazing! Super friendly, knowledgeable, and skilled when it comes to nail art! The gals watching Odin were so sweet that it was hard to get him to leave!
I will most definitely be back for some more me time. If you're in the LA area, you need to check them out.
Follow them on Instagram at @mommysretreat.
Caitlin — Mom of Odin