Hey to all you sleepless moms out there! I am thrilled to be a guest writer and to give you a peek into my organized chaos. I'm Kimberly Caldwell-Harvey. I'm most recognizable from being a finalist on Season 2 of American Idol. I went on to sing and host for over a decade in Hollywood, then left it all behind. My hubs, Jordan Harvey, is a professional soccer player and he was traded to Vancouver, Canada where we lived for seven years together. We had a precious baby girl named Harlow who is a dual citizen, and that's when the sleeplessness began.
We had no family to help in those tough times and when Harlow was a newborn, Jordan was traveling for preseason, so it was intense. I struggled with postpartum depression, which I am very open about, and really missed feeling like I mattered in the world. I had been performing since I was five, so I truly missed having that release. And I just missed human connection.
Lucky for our family we got a call that my husband was traded to the new Major League Soccer team Los Angeles Football Club where we both have family. So here we are, back in LaLa Land, and oh how things have changed. In the last year I went from walking my daughter in a stroller to baby classes all over town in the rain of Vancouver, to having my full blown career back.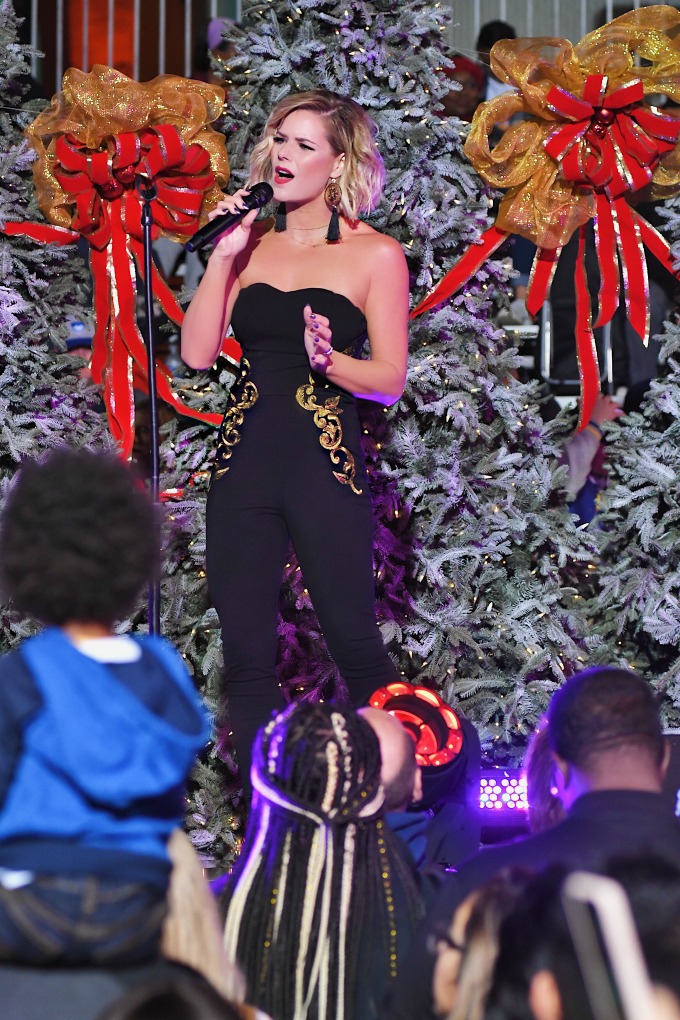 The Mom Hustle
I knew if we ever made it back to LA that I would pull up my boot straps and hustle as hard as I could to get back in the game. The first few months after we got back to sunny California, I lived in so much self doubt and was hearing constantly that I wouldn't be able to get jobs. I then set out on a mission to prove them wrong. I signed up my sweet girl for part days at preschool and booked everyday with meetings, reconnecting with everyone I ever encountered before I left.
I was raised in Texas where I was taught to treat all people with respect, whether they are cleaning the bathroom or the CEO, and it has certainly paid off. I am working on trying to find a balance between making time to do date nights, play time with my girl, downtime to not go crazy, and still hustling. It's pretty impossible, but I'm just trying to take it one day at a time and remembering to breathe. Oh, and wine. Lots and lots of wine. Or whisky. I'm not picky.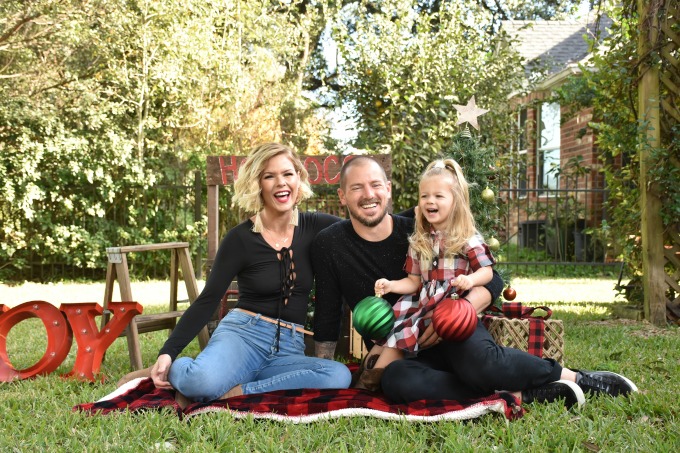 Well mommy took a long much needed break in Canada and now I'm back doing my thing. I am the correspondent for NBC's California Live, a regular guest on The Steve Harvey Show, I have two singing performances coming up on the CW, and I am a columnist for the number 1 selling hair magazine in the world.
I love working because I love what I do. I need a creative outlet to thrive, and right now I feel like I am right where I'm supposed to be. Everyone keeps pressuring me to have another baby, because I am "getting too old," but I am in control of my life. I am choosing to unapologetically do things my way regardless of the outside chatter. Who knows what's around the corner – all I know is that I'm trying to soak up every second.
Guest Writer – Kim Caldwell-Harvey