There is a new Mickey show coming to Disney Junior, and my kids are super excited about it. In addition to Mickey's usual friends (Minnie, Donald, Daisy, Goofy, and Pluto), we are being introduced to Funny. Funny is a magical house that can take Mickey and his friends on adventures.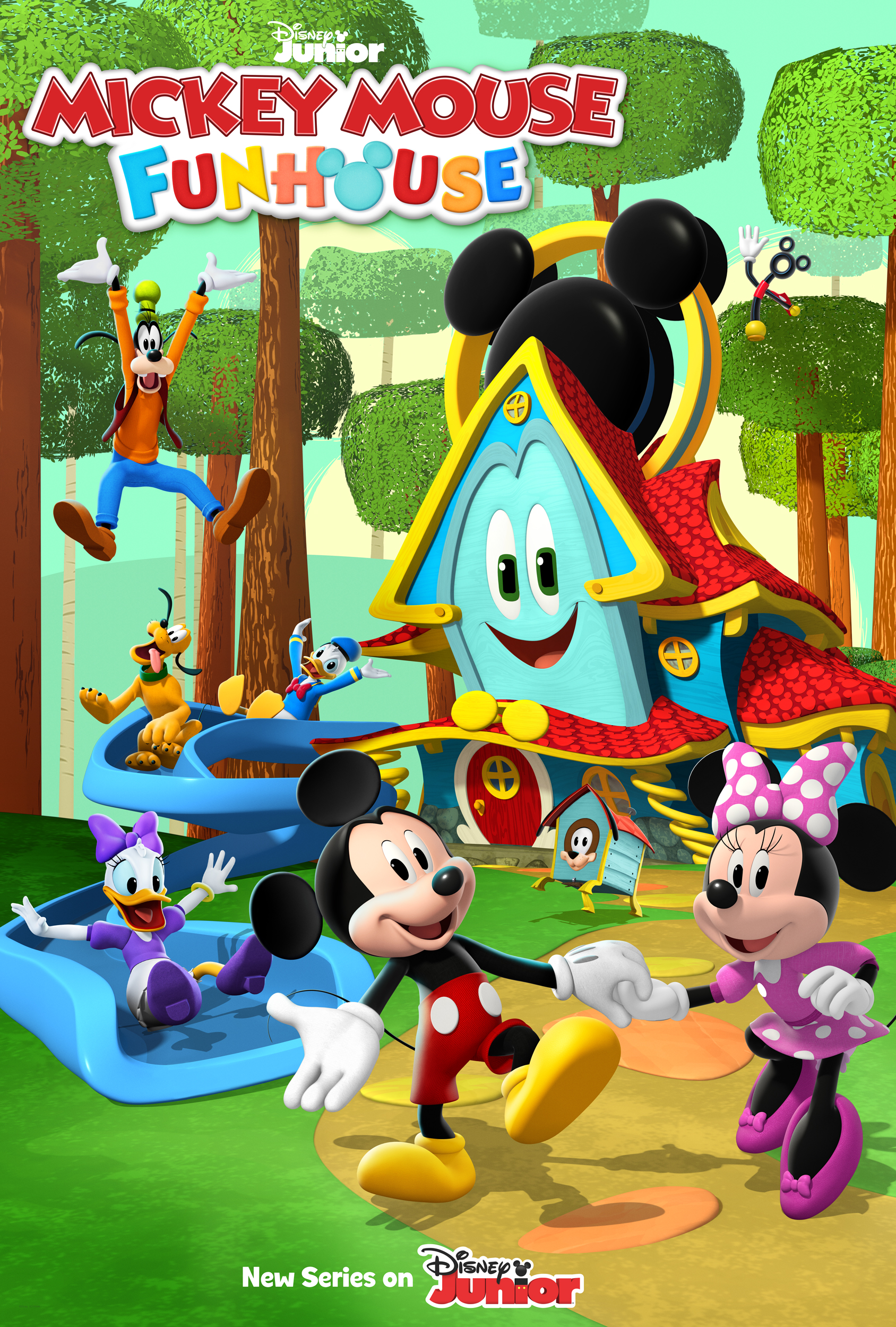 Mickey Mouse Funhouse
Funny is full of many adventure doors – each one leading to a different, exciting place they can visit.
The show is kicking off on Friday, July 16, 2021 on Disney Junior at 7:30pm EDT/PDT. In this special premiere episode, "Mickey The Brave!," Mickey and his friends will walk through the Majestica door and meet a dragon!
Mickey Mouse Funhouse is geared towards kids ages 2-5, and has all of the fun music, cute animation, and age-appropriate educational takeaways that you would expect in a show from Disney Junior.
Check out the special episode on July 16th, and then tune in to the series launch on August 20, 2021 on both Disney Channel and Disney Junior at 8:00am EDT/PDT.
Jessica  — Mom of Sophie & Jake