CBD comes in many forms, but one of the most popular types is gummies. They take the struggle out of guessing the correct dosage by being portioned out in convenient, delicious treats.
But most CBD gummy brands come with copious amounts of ingredients, like high fructose corn syrup, sugar, and even animal-based gelatin. Some even end up having less CBD than advertised!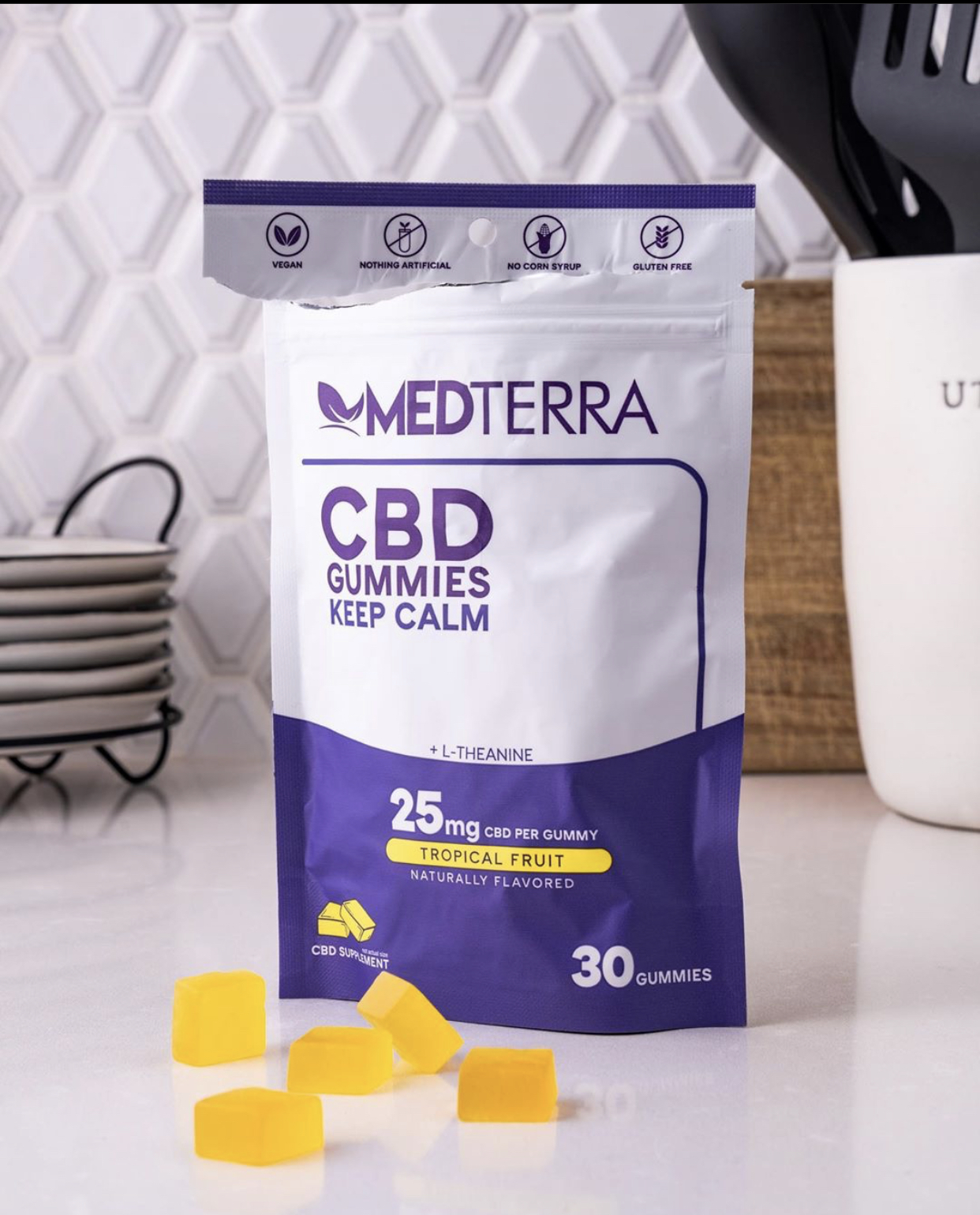 This company has come to set the record straight when it comes to developing the perfect CBD gummies. Introducing MedTerra's "Stay Alert," (perfect for the sleepless mom), "Sleep Tight," and "Keep Calm" 25mg CBD Gummies. Each gummy is plant-based and contains NO sugar or high fructose corn syrup.
Did I mention that they're delicious? With flavors derived from natural fruits, it's no wonder this brand is at the top of the CBD gummy game. Wether your goal is to be focused, to unwind, or to sleep better, the 25mg of CBD in each gummy will do the trick.
Visit MedTerra and use the discount code jessica20 for 20% off!
Jessica  — Mom of Sophie & Jake