I love taking my kids to the California Science Center! There is so much to learn and do there, and it's never too early to get your kids interested in science. They have a new exhibit called MathAlive! opening in October, and it looks like a lot of fun.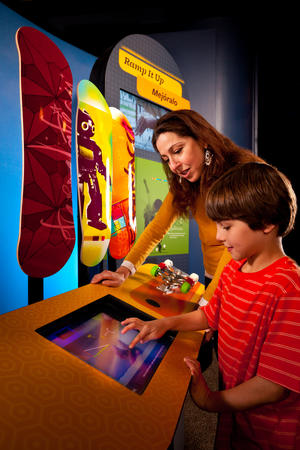 MathAlive!
MathAlive! aims to bring alive the real math behind things kids love, like sports, nature, dancing, design, music, movies, robots, and more. It features dozens of highly immersive and interactive experiences to inspire visitors of all ages.
"We're excited to host an exhibition where people of all ages can explore the role of math in science and technology, and how it helps us solve engineering challenges," said California Science Center President Jeffrey Rudolph. "The hands-on experiences help make the connection that math is a creative force found in everyday life."
The exhibition features six themed galleries: Outdoor Action, Build Your World, Future Style, Kickin' It',
Game Plan, and Robotics and Space. Here are a few of the fun things your family can experience at MathAlive!:
Engineer a modern city
Create and edit animated movies
Design a skateboard
Go inside an online computer game where you are challenged to defend against invaders
Control Curiosity, NASA's latest Mars rover
Analyze weather data, then record your own weather report
Capture your own image in a 360-degree freeze action photo
You can visit MathAlive! at the California Science Center from October 4, 2019 – January 5, 2020. The exhibit is free, so it's a great outing for families or school groups.
Jessica — Mom of Sophie & Jake