So many of you ask what bras I'm wearing while pregnant.
Expectant moms are concerned with how big our boobs get while pregnant. Some say it's a good thing (my husband) and we are like, "What?" Nothing fits, my back hurts, and I look heavier than I am because of the size of my boobs.
I decided to share a maternity bra you can wear while while pregnant and even after you give birth, because it works as a nursing bra, as well. Here it is ladies, a bra that actually fits when you are pregnant and is super comfortable.
A Maternity Bra That Actually Fits!
Cake Maternity Lingerie has maternity bras for during your pregnancy and nursing bras for the postpartum months.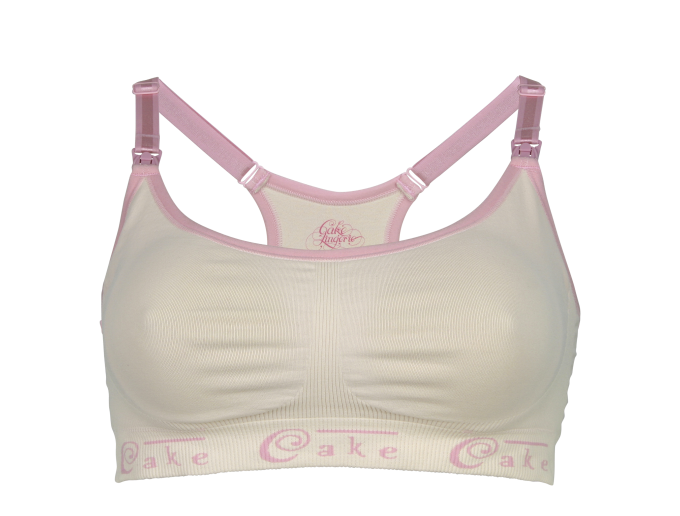 Cake created a seamless nursing bra you can wear during the 1st trimester and immediately post birth. The soft-cup range or contour range (with or without flexible wire) will ideally suit you during the 2nd and 3rd trimesters. The nursing bras are perfect post-birth. Every bra type has a specific purpose.
My purpose is to feel comfortable and not look like I'm wearing something my grandma wears. I'm so glad I discovered Cake.
Jessica — Soon To Be Mother of Two