Having trouble getting your baby to sleep on their own?
Two words…Lulla Doll!
Personally, sleep training has been the most challenging part of being a mother. My daughter, Audrey, slept in bed with my husband and I until she was 15 months old until we found the Lulla Doll.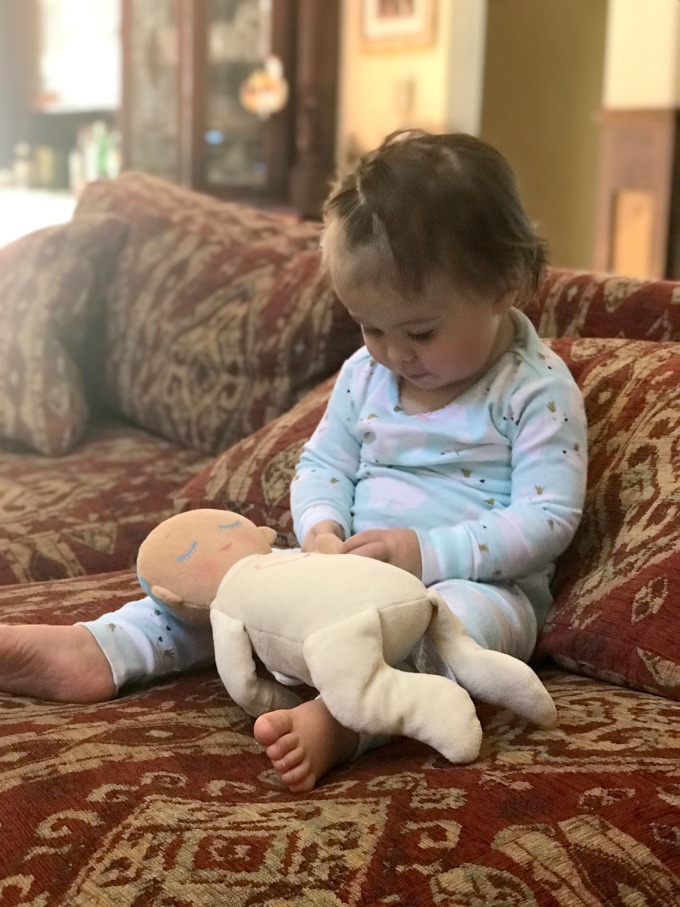 Lulla Doll + Audrey = Best Friends Forever
Audrey has been an absolute joy, except when the time comes to put her to sleep. We tried absolutely everything, but she only will sleep when she feels a warm body next to her.
The Lulla Doll is the perfect sleep companion for Audrey. The Lulla Doll is a washable cotton baby doll that absorbs your scent and acts like a caregiver for your baby or toddler.
The Lulla Doll plays a real life recording of a mother's heartbeat and breathing for 8 hours, making your baby feel safe.
We had so many issues with Audrey waking up in the middle of the night and realizing she was alone. As hard as we tried, we would end up bringing her in our bed just to get some sleep.
With the Lulla Doll's constant heartbeat and breathing next to her, she now sleeps through the night with her favorite doll — making us VERY happy!!
Stacie — Mom of Audrey, the well-rested toddler 🙂